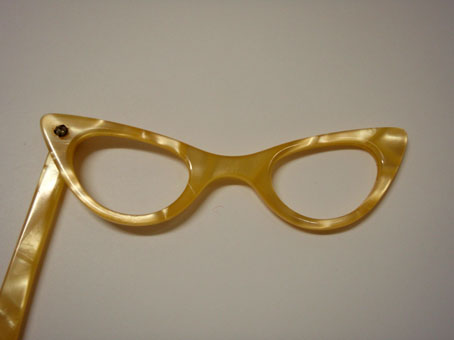 Diminutive shell lorgnette
Category:
Spectacles and lenses
Year Of Publication/Manufacture:
c1960
Time Period:
1940 to 1999
Description Of Item:
Lorgnette made of acetate imitating pearl shell with a very small total width of approximately 10 cm. The handle can be swivelled behind the lenses to enable convenient fitting into a tiny decorated silver coloured open leather case (11cm x 4cm). This is unsold stock and the lorgnette has never been fitted with lenses.
How Acquired:
Donated by Ross Harris ACO member
Date Acquired:
August 2010
Location:
Archive Office. Spectacles cabinet Drawer 4