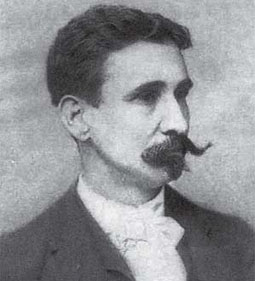 A theoretical and practical treatise on astigmatism
Sub-Category:
Significant book (Aitken collection)
Year Of Publication/Manufacture:
1887
Place Of Publication/Manufacture:
St Louis
Publisher/Manufacturer:
J H Chambers
Description Of Item:
Original gilt stamped and blind decorated brown cloth cover, 246 pages, 59 figures in text. Pencil signature of A R Baker on front end paper. Each chapter has an extensive bibliography.
Historical Significance:
This book is remarkable for such an early book devoted entirely to astigmatism. Astigmatism was discovered in the first half of the 19thC. Thomas Young described his own astimatism in 1801 and George Airy had sphero-cylindrical lenses made to correct astigmatism in 1824. It was not until 1887, the year this book was published, that Edward Jackson devised the cross cylinder test. See Cat No 1558 for a paper by JR Levene on the discovery and correction of astigmatism by George Biddle Airy in 1825.(notes and Records of the Royal Soc London 1966; 21:180-199 Swan Moses Burnett MD PhD (1847-1906) was the first professor of ophthalmology in the School of Medicine Georgetown University, Washington DC, He is noted for his 1897 translation to English of Landolt's Manual of the Examination of the Eyes, improvements he made to the ophthalmoscope and his writings on refraction. He published three books on refraction. He was married to Frances Hodgson Burnett, noted writer of children's books including 'Little Lord Fauntleoy'. See his biography by Albert DM. Arch Opthal 2009; 127(12): 1664-1671.His book 'The principles of refraction in the human eye' 1904 is also held in this collection See Cat No152
How Acquired:
Purchased by Kett Museum ($60 from J Webber Los Angeles)
Date Acquired:
August 2010
Condition:
Very good: old library stickers on spine
Location:
Nathan Library. Aitken collection