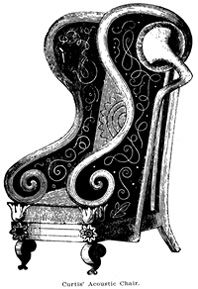 A treatise on the physiology and diseases of the eye containing a new mode of curing cataract without an operation, experiments and observations on vision, also on the inflection, reflection and colours of light together with remarks on the preservation of sight, and on spectacles, reading glasses etc
Sub-Category:
Significant book (Aitken collection)
Author:
CURTIS, John Harrision
Year Of Publication/Manufacture:
1835
Place Of Publication/Manufacture:
London
Publisher/Manufacturer:
Longman, Rees, Orme, Brown, Green and Longman
Description Of Item:
Original boards, 230 x 140 mm, 242 pages. There is a coloured plate facing the title page with three figures with an ingenious lift up section on a woman's face to show the blood vessels and nerves underneath. There is a philosophical introduction, a chapter on ocular anatomy, two chapters on diseases and their treatment, one on the nature of light and one on the preservation of vision. Cataract is treated by withdrawal of blood from behind the ear and the application of an ointment to an induced blister on the neck, with potash applied to the cornea daily. The first edition was published 1833.
Historical Significance:
The title page describes JH Curtis (1778-1860) as an oculist and also as an expert on the ear. He is "aurist in ordinary" to His Majesty and other members of the royal family and his hospital and teaching appointments seem to do with the ear rather than the eye. The last pages of the book list his other publications most of which concern the ear and the deaf and dumb. He was the first person, in 1803, to apply speaking tubes to assist the deaf. The picture is Curtis' acoustic chair 1841. He established Royal Ear Hospital in Soho UK in 1816.
How Acquired:
Donated by Michael Aitken, honorary archivist
Location:
Nathan Library. Aitken collection