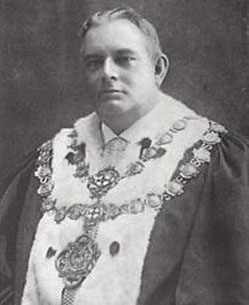 Examination questions and answers, record book belonging to Sir Arthur Cocks
Sub-Category:
Exam paper or record
Year Of Publication/Manufacture:
c 1930
Time Period:
1900 to 1939
Description Of Item:
Folio size record book, green covers with maroon spine, protective brown paper wrapper affixed by a previous owner, unlined pages, on which is written in copperplate handwriting a series of questions on the left pages with the answers on the right hand pages. There are 1086 questions and answers that occupy about 4/5 of the book. At the end is a transcription in handwriting of an article in 'The Keystone' of April 1903. The first two pages has a list of abbreviations for terms commonly used in optometry with their meaning. On the front fly leaf is a pasted in pink card bearing the typewritten words 'This book is the property of Sir Arthur Cocks 63 York Street Sydney and is to be returned'. Inside the front cover on the wrapper are the words '20/5/32 up to 133. Start at 134' written in pencil
Historical Significance:
The authorship and date of this book are uncertain but it is clearly to do with the training and/or examination of aspiring optometrists seeking optometric qualification. However, it is quite likely that the book was compiled in 1905 as part of the first but unsuccessful attempt of the Institute of Ophthalmic Opticians of New South Wales to establish fellowship examinations modelled on those set up by the British Optical Association in 1898. The Institute asked noted English educator, Lionel Laurance, to write questions for its proposed examinations, which he did and was paid his fee even though the plan was shelved until 1912. The book of questions was passed to Arthur Cocks for safe keeping, he being the Secretary of the Institute in its first years. (Sources: Charles Wright History of Australian Optometry 1985; Kett WG. Aust J Optom 1952;35:498). The book is a set of questions and answers about optometry and the pasted-in label asserting ownership for Sir Arthur Cocks establishes links with NSW and Arthur Cocks. The link with Arthur Cocks is reinforced by the fact that book came to the Museum via a great-grandson of Arthur Cocks. The hand written extract of notes from 'The Keystone' of April 1903 also supports ascribing an early date to the book. However, the pasted in label gives Arthur Cocks his knighthood title of Sir Arthur, and he was not knighted until 1924 so either this label was affixed after this date or the book itself dates from the late 1920s or 1930s. The pencil note on the brown paper cover dated 20/5/32 indicates the book was used in the 1930s so it might be later version of a question and answer book for aspiring optometrists, but then why laboriously transcribe extracts from a 1903 journal rather than from more modern texts, if the Q&A book dates from the 1920s or 1930s? It is also highly unlikely that Arthur Cocks would have been intimately involved with the fellowship examinations of the NSW Institute by this time since he was much involved in business and politics from 1915. Sir ARTHUR COCKS (1862-1943) founded Arthur Cocks and Co, a major optical and jeweller wholesaler in Sydney in 1899 and prospered. By 1914 he had established branches in other States. He was also well known in Sydney: he was Director of two banks and several other companies and was president of the Sydney Chamber of Commerce in 1916 -1918. He was Lord Mayor of Sydney in 1913 and was active politically. He was elected as a Liberal to the NSW Legislative Assembly in October 1910 and was in Parliament until 1925 and was Treasurer in 1921 and 1922. He was knighted in 1924 and appointed agent-general for NSW in London in the following year. See Australian Dictionary of Biography http://adbonline.anu.edu.au/biogs/A080049b.htm for more details about Arthur Cocks.
How Acquired:
Donated by John McGibbony, Member of ACO, great grandson of Sir Arthur Cocks
Condition:
Fair. spine is damaged and some pages have spotty stains
Location:
Archive office. East wall shelves unit 3