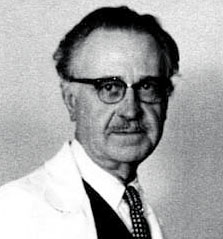 A new conception of keratoconjunctivitis sicca
Sub-Category:
Significant book (Aitken collection)
Author:
SJOGREN Henrik (translated by J Bruce HAMILTON)
Year Of Publication/Manufacture:
1943
Time Period:
1940 to 1999
Place Of Publication/Manufacture:
Sydney
Publisher/Manufacturer:
Australian Medical Publishing Company Ltd
Description Of Item:
Original wine cloth covers, 152 pages, 56 black and white photographic illustrations in text. On the front fly leaf are two stickers (1) University of Melbourne Department of Ophthalmology acknowledging that the book was ex-libris Dr E L Gault, and (2) a presentation sticker reading OPHTHALMOLOGICAL SOCIETY OF AUSTRALA (BMA) 11th ANNUAL MEETING, HOBART, NOVEMBER 1951 with the compliments and warmest greetings' signed by Henrik Sjogren and Bruce Hamilton. Foreword and appendix by J Bruce. Letter from Sjogren dated July 2 1940 facing the foreword giving permission to publish the Englsh translation. Appendix by Bruce Hamilton on the treatment of keratoconjunctivitis sicca (pp 148-152).
Historical Significance:
Henrik Samuel Conrad Sjogren (1899 - 1986) (pictured) was a Swedish ophthalmologist best known for the eponymous condition Sjogren's syndrome. Sjogren's syndrome (also known as "Mikulicz disease" and "Sicca syndrome'] is a systemic autoimmune disease in which immune cells attack and destroy the exocrine glands that produce tears and saliva. The symptoms of the disorder are dry mouth and dry eyes (part of what are known as sicca symptoms). In addition, Sjogren's syndrome may cause skin, nose, and vaginal dryness, and may affect other organs of the body, including the kidneys, blood vessels, lungs, liver, pancreas, peripheral nervous system (distal axonal sensorimotor neuropathy) and brain. Sjogren published his original monograph in Swedish and German in 1933. Hobart ophthalmologist Bruce Hamilton obtained permission to translate the monograph into English, the result of which is this monograph published in Australia in 1943. It seems it was Hamilton who suggested the condition be named in honour of Sjogren (see page 5). The previous owner Dr Edward Gault (1863- 1954) was a prominent Melbourne ophthalmologist who was a founding member of the Victorian Opticians Registration Board in 1936 (see Cat No 111 for a picture of Gault and Cat No 916 for a transcript of a Victorian Government meeting at which Dr Gault was present)
How Acquired:
Donated by University of Melbourne Department of Ophthalmology
Location:
Nathan Library. Aitken collection