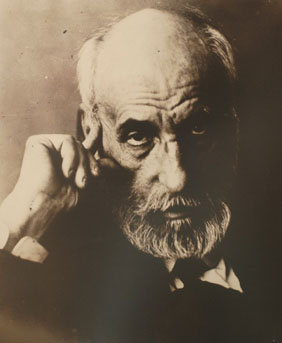 XIV Concilium Ophtalmologicum 1933 Hispania Vols II 2 and II 3
Sub-Category:
Book of historical note
Editor:
M Marquaz, J Lopez Lacarrere, M Andina, M Lopez Enriquez, JM Renedo and J Arjona
Year Of Publication/Manufacture:
1933
Time Period:
1900 to 1939
Place Of Publication/Manufacture:
Madrid
Publisher/Manufacturer:
Blass SA
Description Of Item:
Proceedings of the XIV Concilium Ophtalmologicum held in Madrid in November 1933. Two volumes, stiff printed paper covers, Vol 2 259 pages with black and white figures and photographs and one colour plate, Vol 3 144 pages with 7 fold out pages of diagrams inside the back cover. The volumes are contained in purpose made green cloth folder with book plate for J Ringland Anderson. Enclosed with Vol 2 are 3 handwritten pages and 4 typed pages of information relevant ot the conference in English. Vol 2 comprises a series of papers in French, Spanish and German and Officiel Rappart discussion. Vol 3 is devoted entitely to the work of Professor Ramon y Cajal entitled Les Problems Histophysiologiques de a Retine. La Retinine des Vertebres. [Shelved under anonymous].
Historical Significance:
Santiago Ramon y Cajal (1852 - 1934) was a Spanish histologist, neuroscientist, and Nobel laureate for physiology/medicine in 1906. His pioneering investigations of the microscopic structure of the brain were original: he is considered by many to be the father of modern neuroscience. He was skilled at drawing, and hundreds of his illustrations of brain cells are still used for educational purposes today. As a boy he was apprenticed first to a barber and then to a cobbler. He wished to be an artist - his gift for draughtsmanship is evident in his published works. His father, however, who was Professor of Applied Anatomy in the University of Saragossa, persuaded him to study medicine. He took his Licentiate in Medicine at Saragossa in 1873 and served, after a competitive examination, as an army doctor. He took part in an expedition to Cuba in 1874-75, where he contracted malaria and tuberculosis. On his return he became an assistant in the School of Anatomy in the Faculty of Medicine at Saragossa (1875) and then, at his own request, Director of the Saragossa Museum (1879). In 1877 he obtained the degree of Doctor of Medicine at Madrid and in 1883 he was appointed Professor of Descriptive and General Anatomy at Valencia. In 1887 he was appointed Professor of Histology and Pathological Anatomy at Barcelona and in 1892 he was appointed to the same Chair at Madrid. In 1900-1901 he was appointed Director of the Instituto Nacional de Higiene and of the Investigaciones Biologicas. In 1880 he began to publish scientific works, of which Manual de Histolog?a normal y Tecnica micrografica (Manual of normal histology and micrographic technique), 1889 (2nd ed., 1893), summary of this manual recast with additions under the title Elementos de Histolog?a, etc. (Elements of histology, etc.), 1897; Manual de Anatom?a patologica general (Manual of general pathological anatomy), 1890 (3rd ed, 1900) are the most important. In addition he wrote: Les nouvelles idees sur la fine anatomie des centres nerveux (New ideas on the fine anatomy of the nerve centres), 1894; Textura del sistema nervioso del hombre y de los vertebrados (Textbook on the nervous system of man and the vertebrates), 1897-1899 and Die Retina der Wirbelthiere (The retina of vertebrates), 1894.
How Acquired:
Donated by Department of Ophthalmology, University of Melbourne
Location:
Archive room. East wall. Books of historical note