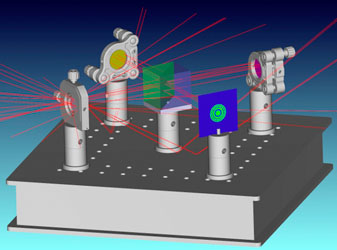 Sub-Category:
Book of historical note
Year Of Publication/Manufacture:
1952
Time Period:
1940 to 1999
Place Of Publication/Manufacture:
London
Publisher/Manufacturer:
Hilger and Watts Ltd
Description Of Item:
Original blue-green cloth covers, 629 pages, 260 figures in text including many black and white photographs. Frontispiece picture of the earliest picture showing spectacles, being a portrait of Cardinal Ugo di Provenza painted in 1352 by Tomasso da Moderna
Historical Significance:
Frank Twyman FRS FInstPhys, President of the Optical society, worked for Hilger and designed spectroscopes and an interferometer (The Tywman Green interferometer pictured) that bears his name. He wrote a number of books on spectroscopy and spectrophotometry and prisms.
How Acquired:
Donated by Family of N Jack Neilson, who worked with Australian Optical Company Ltd in Melbourne in the mid 20thC
Date Acquired:
March 2011
Condition:
Good except for spotting on fly leaves
Location:
Archive room. East wall. Books of historical note