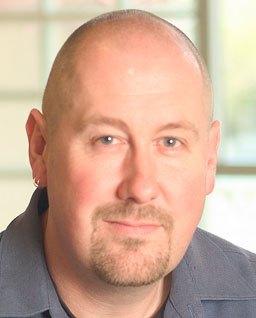 Professor Alex Gentle, Professor of vision science in the Department of Optometry, Deakin University
Sub-Category:
Photograph People and events
Year Of Publication/Manufacture:
2011
Time Period:
1940 to 1999
Description Of Item:
Digital colour image of Dr Alex Gentle, 867 x 1063 889 KB
Historical Significance:
Dr Alex Gentle was appointed Professor and Chair in Vision Science at Deakin University from January 2012. Deakin University, based in Geelong, announced its intention to establish an optometry course in 2010 and appointed Professor Harrison Weisinger (see cat No 1774) as its foundation director and chair in optometry in 2011. The first optometry students enrolled in 2012. Dr Gentle was the second academic appointment in the new Department of Optometry at Deakin. Dr Gentle completed his optometry qualification at the City University in London in 1994. His pre-registration year was at Moorfields Eye Hospital, London. He moved to the University of Wales in Cardiff for his PhD studies completing the degree in 1998. He moved to Australia in that year to be post-doctoral research fellow in the Department of Optometry and Vision Sciences at the University of Melbourne and was later, in 2002, appointed to the academic staff of the Department and became senior lecturer in 2006. He completed his postgraduate qualification in ocular therapeutics in the University of Melbourne in 2003. His research has been to do with the origins of myopia, focussing particularly on the development of the sclera and the mechanisms regulating its growth.
How Acquired:
Donated by Alex Gentle
Location:
Archive computer iPhoto