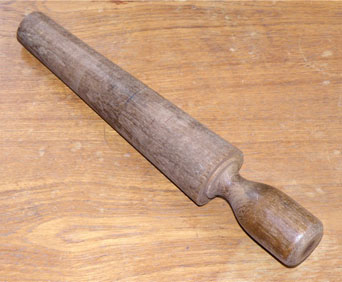 Wooden spectacle frame rim stretcher
Sub-Category:
Dispensing tool
Time Period:
1900 to 1939
Description Of Item:
Shaped wooden tool, 28 cm long, 52 mm diam at widest point, shaped for stretching the heated rim of fulvue shell spectacle frames to allow the insertion of an edged spectacle lens.
Historical Significance:
This is an unusual item since frame stretchers for the greater part of the 20th C were mechanical and had internal electric heaters. See Cat Nos 1339. 1340 and 1341. It is possible that this item dates from the early years of the 20thC.
How Acquired:
Donated by British Optical Association Museum
Location:
Archive room. West wall. Unit 2 Overhead display