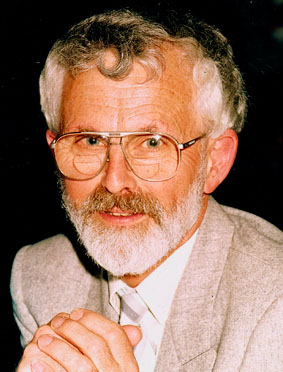 Collection of papers about Wolfgang Gartner, a Vice President of the College, that includes his life in Germany during World War 2 and his emigration to Australia in 1949
Sub-Category:
Collection of papers (People) incl CVs
Author:
Wolfgang F Gartner
Time Period:
1940 to 1999
Description Of Item:
Collection of papers to do with College member, Wolfgang F Gartner, including a one page curriculum vitae, three scholarly papers by him in Aust J Optom (1971,1974) and Amer J Optom Arch Amer Acad Optom (1965), and proofs of an unpublished article intended for Aust Optom July 1996 that discusses changes in ophthalmic lens design, a copy of a near point test chart designed by him with a 5 page description of the test and its rationale, and two letters from Graham Hill dated June 11 1992 and from Alan Johnston dated June 16 1992 expressing appreciation of his contributions as a councillor of the College. Of particular interest is an autobiographical account of his life in Germany before, during and immediately after World War 2 before he emigrated with his family to Australia in 1949. This document is bound in stiff plasticised spirex bound covers, 22 pages of typescript and numerous illustrations in text. Four certificates of attendance at various conferences dated 1961, 1977, 1987 and 1989.
Historical Significance:
Wolf Gartner (b1929 Hoym, Germany - ) obtained his LOSc diploma in optometry from the Australian College of Optometry in 1955, which he upgraded to BAppSc in 1963. He was one of the first Australian optometrists to be elected a Fellow of the American Academy of Optometry in 1964. He set up practice in 1958 in Ringwood and later in Croydon both in the outer suburbs of Melboune, a practice that grew to become a highly regarded three partner practice. He had a particular talent for optics and in the late 1950s and 1960s he was a part-time lecturer in optics in the then Victorian (later reverting to Australian) College of Optometry to which he brought a new and higher standard to optics teaching, especially ophthalmic optics. He also taught as guest lecturer at the Cologne School of Optics in Germany for a semester, where he was highly regarded. He published regularly mostly in Aust J Optom but his work on vector analysis of astigmatism was published in Am J Optom Arch Am Arch Optom 1965; 42: 457-463. This paper has been cited 17 times and has been influential in contact lens and progressive power lens design. Later he was a part-time lecturer in the dispensing course at the Royal Melbourne Institute of Technology. He was on the Council of the Victorian College of Optometry for 27 years to May 1992 and its First Vice President from 1982. He was a foundation member of the National Vision Reseach Institute. He was a frequent presenter at conferences both in Australia and overseas, in Germany, New Zealand, Italy and several countries in SE Asia. He was an active participant in and supporter of the annual conferences of the Australian and New Zealand Association for the Advancement of Science and successfully promoted the idea of a separate section for optometry in ANZAAS. In addition to the papers included in this collection he also published historical papers in Clin Exp Optom that are attached in the 'People who made history' tab on this web site.
How Acquired:
Donated by Wolfgang Gartner, Fellow of the College
Location:
Archive office. Pamphlet and ephemera filing cabinet. Drawer 5