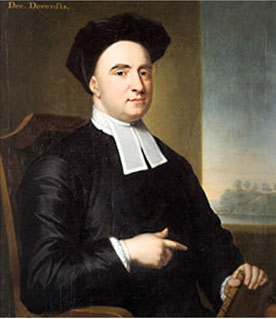 A new theory of vision and other writings
Sub-Category:
Hewett collection
Author:
BERKELEY George (Bishop of Cloyne)
Year Of Publication/Manufacture:
1929
Time Period:
1900 to 1939
Place Of Publication/Manufacture:
London
Publisher/Manufacturer:
J M Dent and Sons Ltd
Description Of Item:
Dust wrapper over original navy blue cloth covers, 303 pages and 4 pages promoting Everyman's Library, xxiv introduction by A D Lindsay, page of references, contents page and dedication by the author to Sir John Percivale. Bart. It contains Berkeley's 'An essay toward a new theory of vision', 'A treatise concerning the principles of human knowledge' and 'Three dialogues between Hylas and Philonius in opposition to sceptics and atheists'
Historical Significance:
This book was originally published in 1709. George Berkeley (1685-1753) is a still celebrated Anglo-Irish philosopher. He was elected a Fellow of Trinity College Dublin in 1707. His first major work was his New Theory of Vision, which is reprinted in this book along with later writings.In the essay, Berkeley examines visual distance, magnitude, position and problems of sight and touch. While this work raised much controversy at the time, its conclusions are now accepted as an established part of the theory of optics. He took Holy Orders in the Church of Ireland, earning his doctorate in divinity, but chose to remain at Trinity College Dublin, lecturing this time in Divinity and in Hebrew. In 1724, he was made Dean of Derry. In 1734, he was appointed Bishop of Cloyne in Ireland.
How Acquired:
Donated by Michael Aitken, honorary archivist
Location:
Nathan Library. Hewett collection