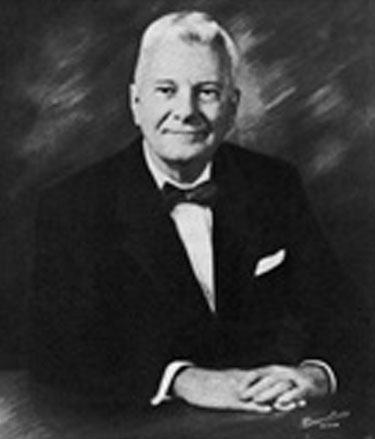 History of the American Academy of Optometry 1922 - 1986 (COPY 2)
Sub-Category:
Book of historical note
Year Of Publication/Manufacture:
1987
Time Period:
1940 to 1999
Place Of Publication/Manufacture:
Washington DC USA
Publisher/Manufacturer:
American Academy of Optometry
Description Of Item:
Original 1/4 navy blue leather and silver board, 207 pages and 1 page unnumbered 'about the author', illustrated with photographic portraits.
Historical Significance:
The American Academy of Optometry was founded on June 29 1922 as 'an organisation for optometric study in its higher branches and for the exchange of ideas'. It set out to establish standards of eye examinations and practice amongst its members. It has flourished as a body promoting high standards of care and ethics, facilititating the pursuit of the specialist areas of optometry and in providing continuing education and a forum for reporting research at its annual meetings. It produces a journal originally the American Journal of Optometry and Archives of the American Academy of Optometry, and now called Optometry and Vision Science. Admission to the Academy is by examination and Fellows and are entitled to use the suffix FAAO. It also offers diplomate status in the specialist areas of optometry. Many of its Fellows reside in countries other than the USA, It has (in 2009) about 4000 Fellows of whom about 12% reside outside the USA. One of the founding fathers of the Academy was Carel C.Koch (1896-1973) (pictured) who was the Academy's first Secretary (1922- 1925 and 1944-1973) and its President in 1929. He owned the Academy's Journal for 39 years, and was its editor for 34 years; and for more than 30 years, he ran the Academy as secretary from his Minneapolis optometry practice. James R. Gregg, OD, DOS, DOL, BSc, BSc(business admin) (1914- 2009) was Professor at the Southern College of Optometry (formerly the Los Angeles College of Optometry) from which he graduated in 1948. He was an academic and senior administrator there until 1984. He was a prolific writer. He authored three history books for the profession: The Story of Optometry, American Optometric Association: A History; History of the American Academy of Optometry, 1922-1986 and Development of the Southern California College of Optometry, 1904-1984. He wrote over 900 newspaper columns that appeared in more than 150 newspapers and 15 books. Dr. Gregg also was prolific and successful as an outdoor life writer.
How Acquired:
Donated by Peter Dwyer. former Fellow of the College
Location:
Archive room. East wall. Books of historical note