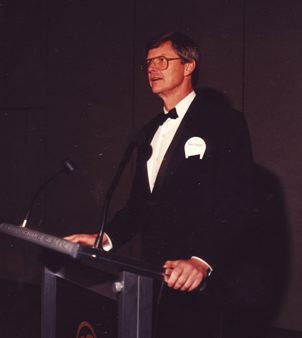 Some recollections of dinners past
Sub-Category:
Letter, notes, memos
Year Of Publication/Manufacture:
2004
Description Of Item:
Four A4 pages of typescript headed 'Some recollections of dinners past' addressed to Paula Monaco (President of the Victorian Division of the OAA at the time), signed off 'Peter Dwyer' and dated April 9 2004. It describes the first annual dinner attended by Peter Dwyer in 1966, the Dinner in 1969 at which the Governor of Victoria attended but in lounge suit when the dinner had been changed to black tie in his honour (but the Governors aides had not told him of the change), the drunken speech made by The Rt Hon John Rossiter at that dinner and the change in tone of the dinners after that.16/11/2020 Added Peter Dwyer's description of Southern Regional Congress 1980
Historical Significance:
This is an amusing account of OAA (Vic Div) annual dinners in the 1960s to 1980s which at first were rather seedy male dominated occasions and later somewhat more dignified and formal black tie affairs under the leadership of wine buff OAA presidents John Barrett and Peter Milhinch. The picture is of Peter Dwyer in black tie giving an address at the 50th anniverary dinner of the Australian (the Victorian) College of Optometry.
How Acquired:
Donated by Peter Dwyer
Location:
Archive office. Pamphlet and ephemera filing cabinet. Drawer 5