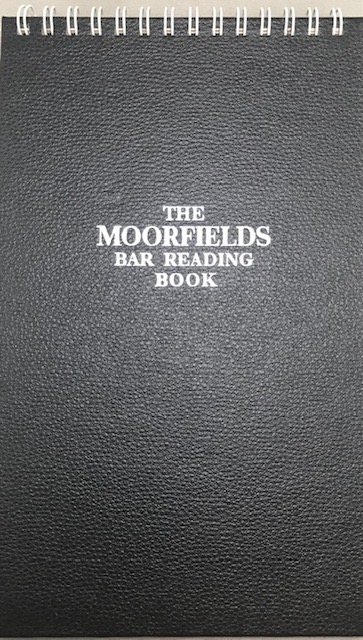 The Moorfields Bar Reading Book
Sub-Category:
Reading card, tests of near vision
Institution:
Moorfields Eye Hospital
Place Of Publication/Manufacture:
London, UK
Publisher/Manufacturer:
Clement Clarke Ltd, 16 Wigmore St., London, W1, UK
Description Of Item:
Black covered spiral bound flip book with 'The Moorfields Bar Rreading Book' printed in white type. Book contains nine pages including Reduced Snellen Test Types and different graded texts in Times Roman print from N5 to N48. Size 13 x 21cm.
Historical Significance:
Devepoped in accordance with suggestions from the Orthoptic Department at Moorfields Eye Hospital
How Acquired:
Donated by Dr Alan Isaacs