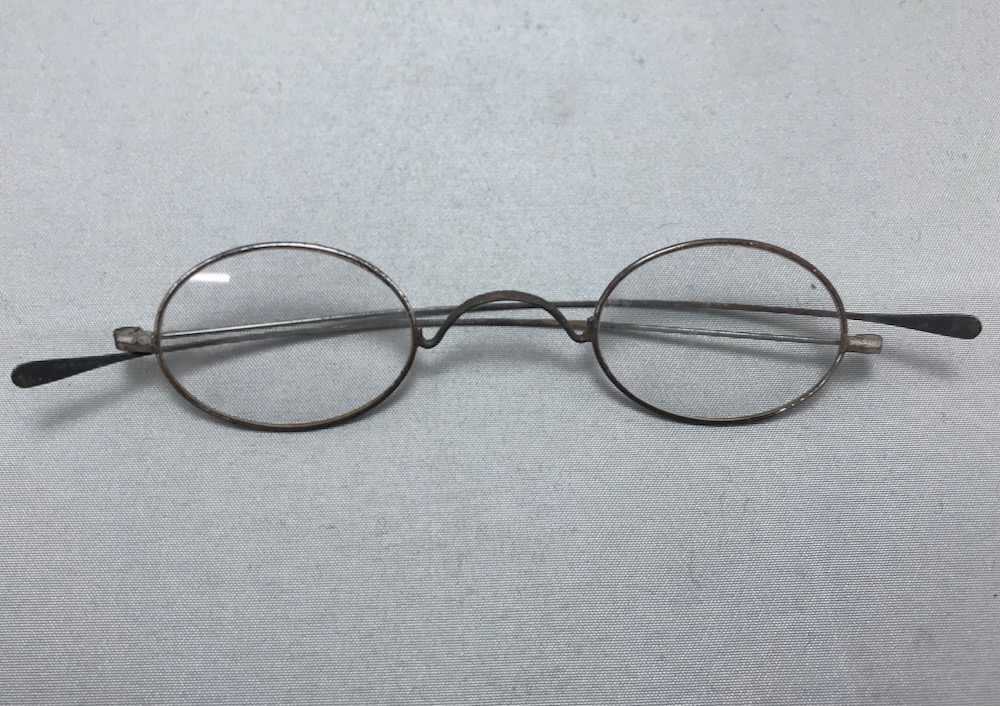 Vintage 19th C steel frame spectacles
Category:
Spectacles and lenses
Sub-Category:
Spectacles (with lenses)
Year Of Publication/Manufacture:
c 1870
Description Of Item:
Oval eye steel frame glazed spectacles, 'W' bridge, helmet (Ammidown) temple joints, narrow straight sides with large paddle endings. 'PEBBLES' impressed on paddle ends. Lenses are flat glass (or pebbles). 'Pebbles' are lenses made from plates of clear quartz crystals. These lenses are much more resistant to scratching than glass and have a slightly higher refractive index, therefore thinner. However they were very expensive because of the labour involved in grinding them into spectacle lenses. It was not uncommon for glass lenses to be called 'pebbles' but they were usually glazed into gold or silver frames so misnamed here. Frame size 38 x 24. Overall size 115 mm W x 28 mm D.
How Acquired:
Donated by Elizabeth Hatfield
Date Acquired:
13/10/2019
Condition:
Fair. Extensive rusting on bridge, less on rims and temples.
Location:
Archive Office. Spectacles cabinet Drawer 11