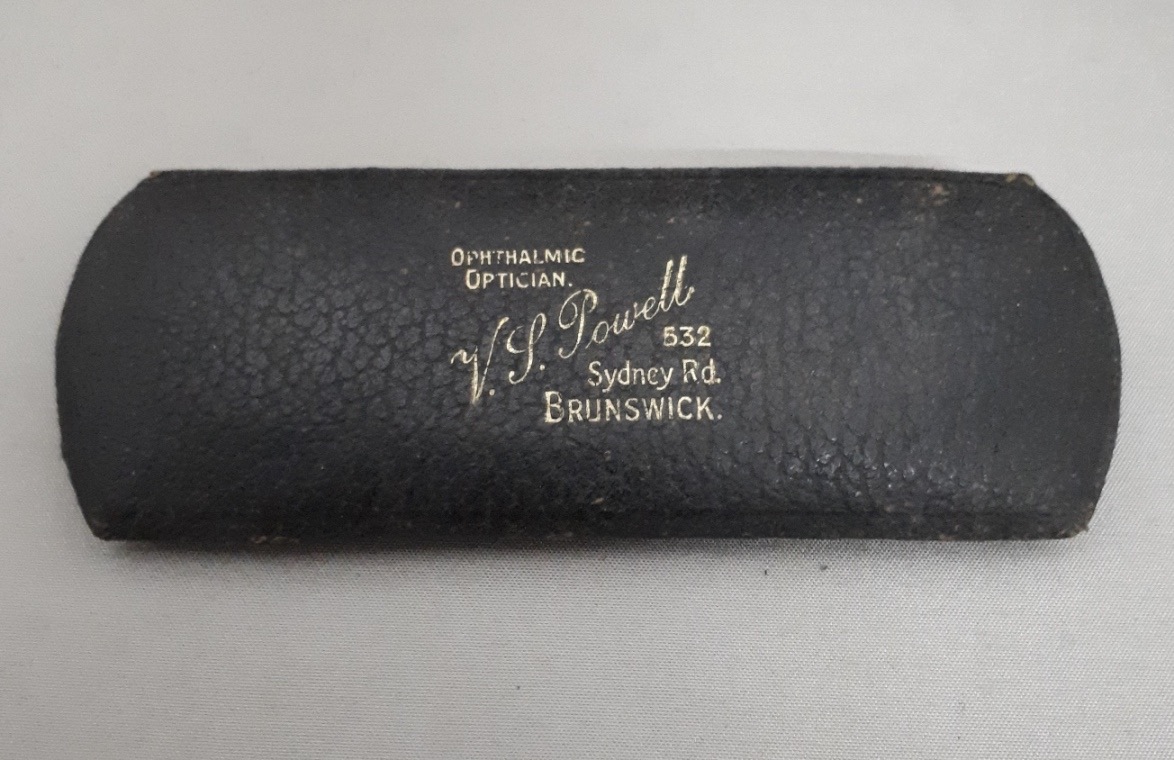 Snap spectacle case for V S Powell of Brunswick
Category:
Spectacles and lenses
Sub-Category:
Spectacle case
Time Period:
1900 to 1939
Description Of Item:
Snap spectacle case for covered in black leather & lined with purple velvet. Gilt lettering on case 'OPHTHALMIC OPTICIAN/ V.S. Powell/ 532/ Sydney Rd./BRUNSWICK'. 120mm W x 44mm D x 16mm H.
Historical Significance:
'This small spectacle case originally belonged to Mrs Alice Maud Randall who lived in Glenlyon Rd, Brunswick. It is donated by her grandson, Brian Randall.' from note accompanying donation.
How Acquired:
Donated by Brian Randall
Date Acquired:
August 2021
Condition:
Fair, but attractive gilt lettering
Location:
Archive room. West wall. Unit 4 Drawer 5