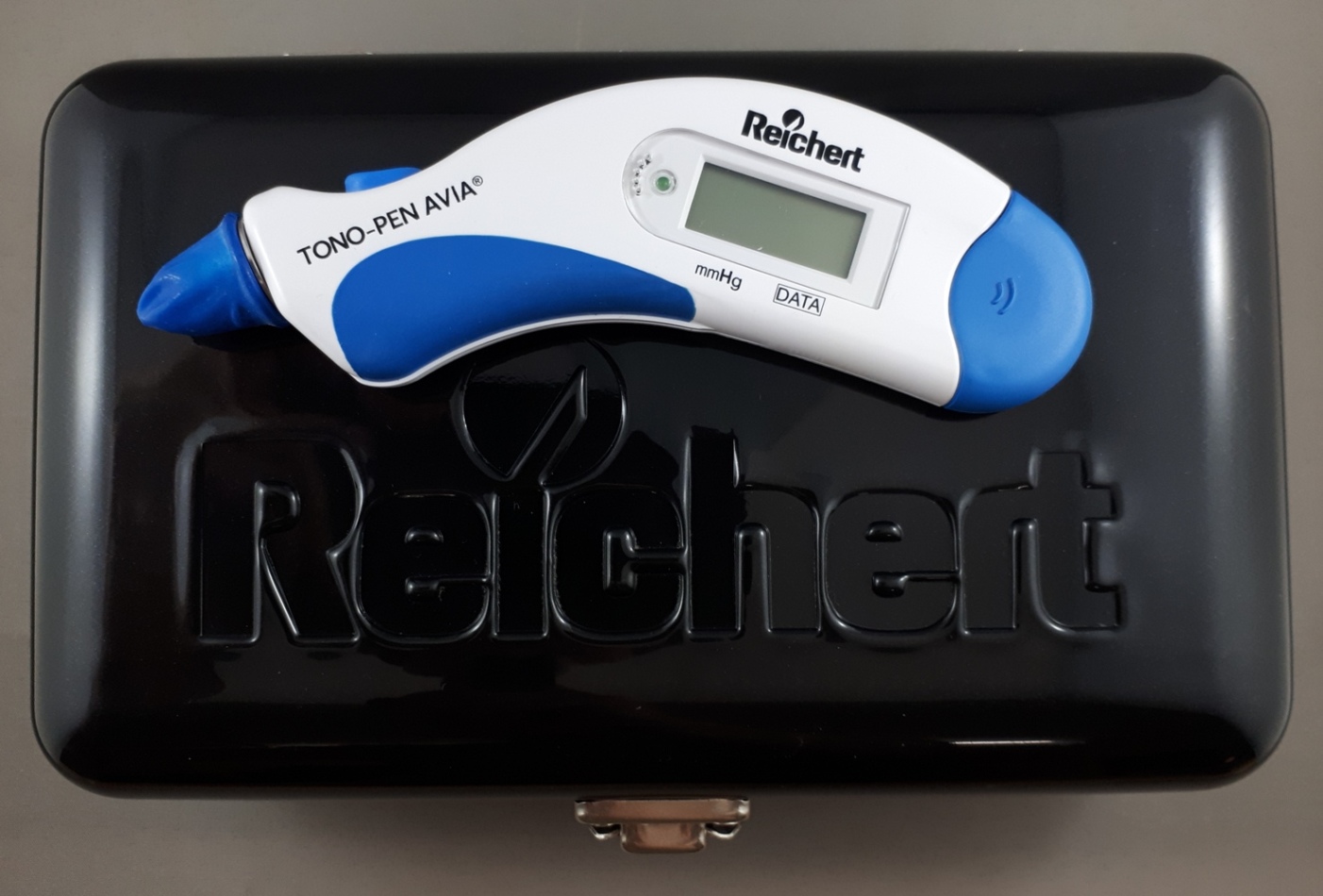 Reichert Tono-Pen Avia, cased
Year Of Publication/Manufacture:
c2010
Place Of Publication/Manufacture:
Depew, NY, USA
Publisher/Manufacturer:
Reichert Inc
Description Of Item:
Tono-Pen Avia hand-held tonometer in fitted case, with an Ocu-Film tip cover in place and removable 'Powercell' battery unit. Instrument labelled 'TONO-PEN AVIA' & 'REICHERT'. Digital display labelled 'mmHg' and 'DATA'. White and blue plastic body. Case of rigid black plastic bound with silver coloured metal and clasp. 'Reichert' impressed in upper surface of case. Clasp marked 'Atco/ Newark N.J.' Label on base of case includes 'TONO-PEN AVIA Tonometer/ Ref : 230590 REV: B/ SN35867-1010/ Reichert Inc/ 3362 Walden Ave/ Depew NY 14043 USA/ Patents 7287856'. Instrument 150mmL x 40mmH x 18mmD. Case 224mmW x 147mmD x 68mmH.
Historical Significance:
Developed as an improved version of the Tono-Pen XL tonometer, see Cat No 3676. The Tono-pen is a lightweight hand held applanation tonometer which can be used in a variety of positions. IOP is measured by a minute electronic strain gauge linked to a microchip. A single use tip cover is required when performing measurements and acts as a barrier to reduce the chance of infection.
How Acquired:
Donated by BOC Instruments
Date Acquired:
November 2019
Location:
Archive room. East wall Unit 3 Cupboard