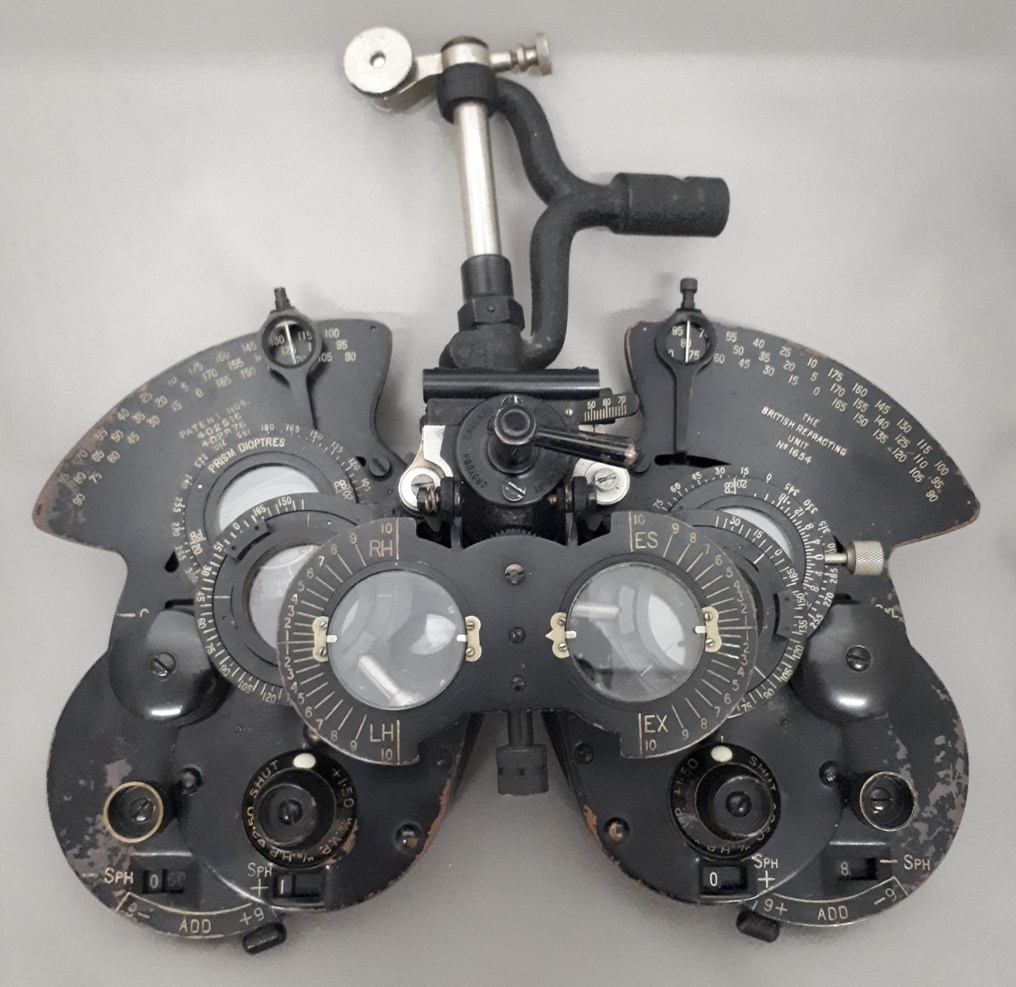 The British Refracting Unit, No 1654
Sub-Category:
Refractor Phoropter Phorometer
Corporation:
Ellis Optical Company
Year Of Publication/Manufacture:
c1933
Time Period:
1900 to 1939
Place Of Publication/Manufacture:
Croydon, England
Publisher/Manufacturer:
Ellis Optical Co
Description Of Item:
Black metal instrument for measuring refractive error and binocular functions with stem for suspension arm mounting. Multiple lenses; spheres +18 to -9.00 DS, cyls to -3.75 DC. Variable prisms (Risley & Stephens Phorometer). Jackson's cross cylinders mounted in front. Horizontal spirit level. Imprinted on the front face: The British Refracting Unit No 1654 and the right, Patent Nos 402516, 402876m 403661 on the left and on the base of the PD adjustment 'ELLIS OPTICAL COMPANY CROYDON ENGLAND'. Also has black cotton drawstring dustcover. W 280 mm x H: 330 mm x D: 110 mm.
Historical Significance:
Kett Museum also holds Cat No 1123 (British Refracting Unit No 1652) and Cat No 1139 (British Refracting Unit No 1662. These three units were probably imported to Australia together.
How Acquired:
Donated by William Law, Optometrist
Date Acquired:
October 2019
Condition:
Good, paintwork slightly worn
Location:
Archive room. West wall. Unit 1 Drawer 4