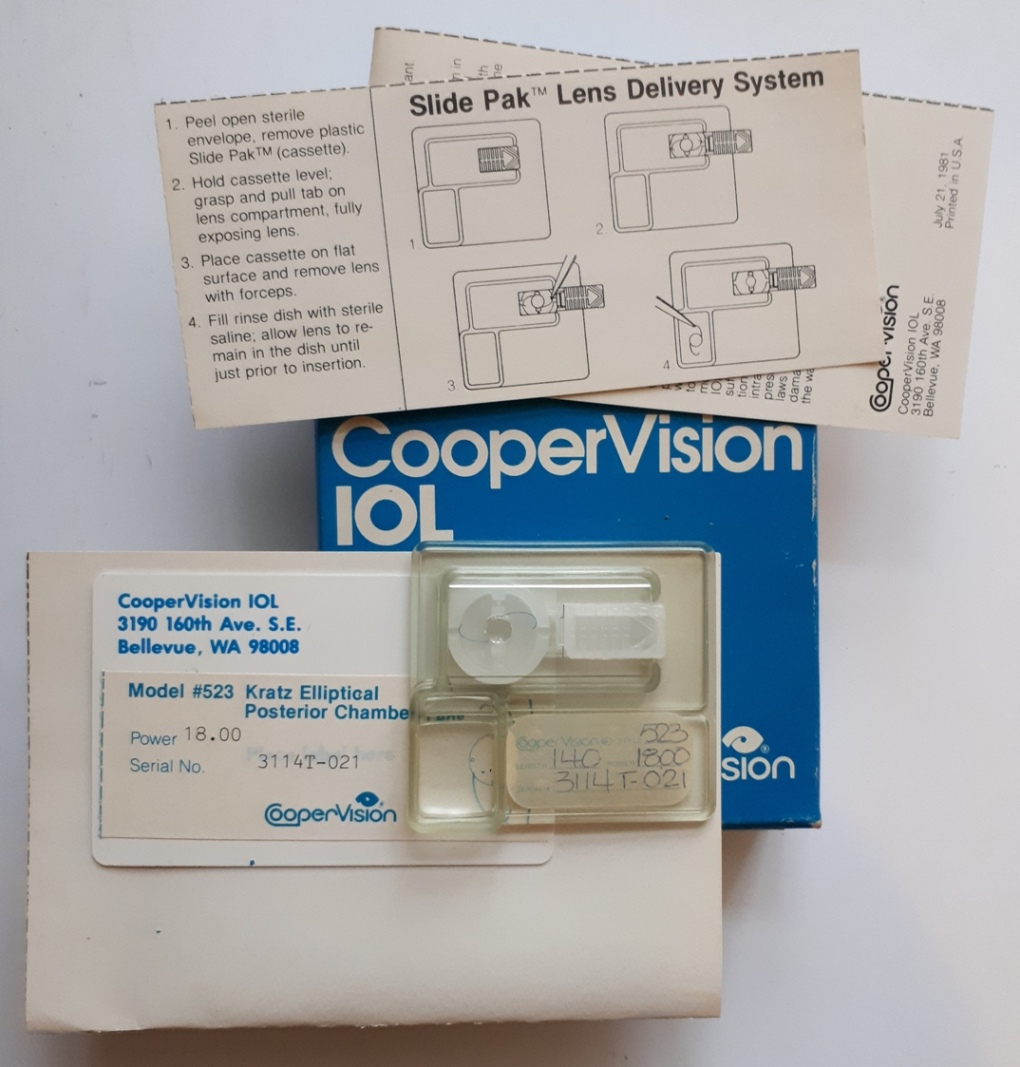 Category:
Spectacles and lenses
Sub-Category:
Artificial eyes, facial prosthesis
Corporation:
CooperVision
Year Of Publication/Manufacture:
1980s
Time Period:
1940 to 1999
Place Of Publication/Manufacture:
USA
Publisher/Manufacturer:
CooperVision
Description Of Item:
Boxed CooperVision model #523 Kratz Elliptical Posterior Chamber Lens. Power 18.00. Serial No 31147-021. Expiration Date 3/20/85. Intra-ocular implant lens (IOL) is in its original Slide Pak Delivery System. Patient card, Slide Pak instructions, list of possible complications, IOL ID stickers and Business Reply Mail card all within blue cardboard box carrying sticker 'Caution Investigational Device. Federal Law (USA) restricts this device to sale by or on the order of a physician. Limited to investigational use only'. Box: 136 x 96 x 33 mm.
How Acquired:
Donated by Gordon Hawley
Date Acquired:
April 2020
Location:
Archive Office. Cabinet One Drawer 1