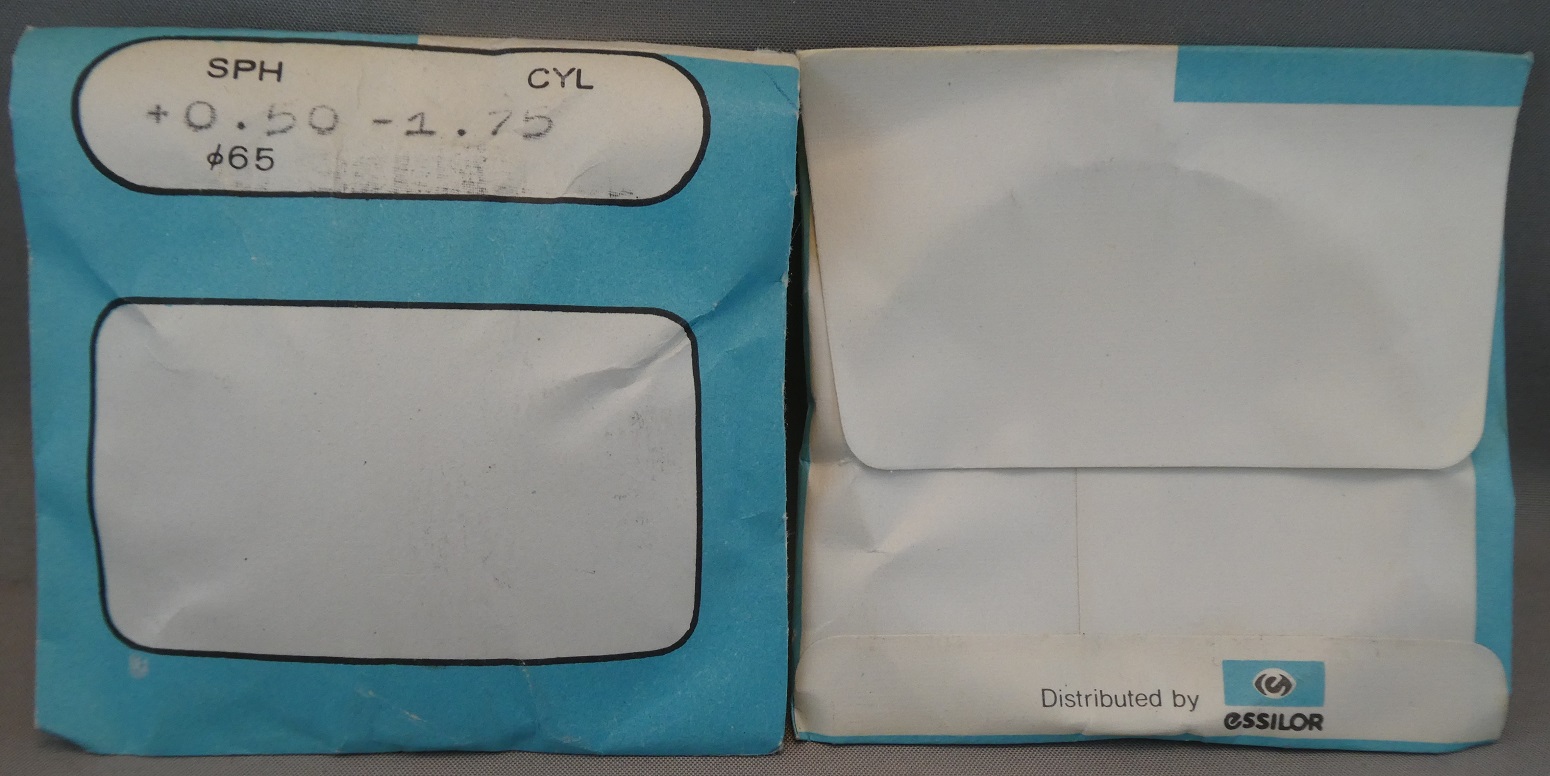 Pair of Glass Spectacle Lenses in Envelopes
Category:
Spectacles and lenses
Sub-Category:
Spectacle lenses
Year Of Publication/Manufacture:
2000s
Publisher/Manufacturer:
Essilor
Description Of Item:
Two envelopes 80 m x 80 mm x10 mm imprinted in black over an aqua and white background SPH CYL ?65 and lens parameters +0.50 -1.75 stamped in black. The back of the envelope is imprinted in black and aqua with Distributed by essilor and an Essilor logo
Historical Significance:
Lenses were part of old stock kept at the ACO dispensing laboratory. Essilor was formed in 1972 as a merger between Essel and Silor, both French companies. Essel began in Paris in 1849 as a group of spectacle assembly workshops. It added frame manufacture to its lens making activities inventing the Nylor method of lens retention. It invented the first progressive lens Varilux in 1959. Silor another optical group invented a lightweight lens in 1959, Orma 1000. Essilor merged with LuxOttica in 2018.
How Acquired:
Donated by ACO Optical Dispensing Laboratory via David Leeming
Location:
Archive office. East wall shelves unit 3. Drawer 8