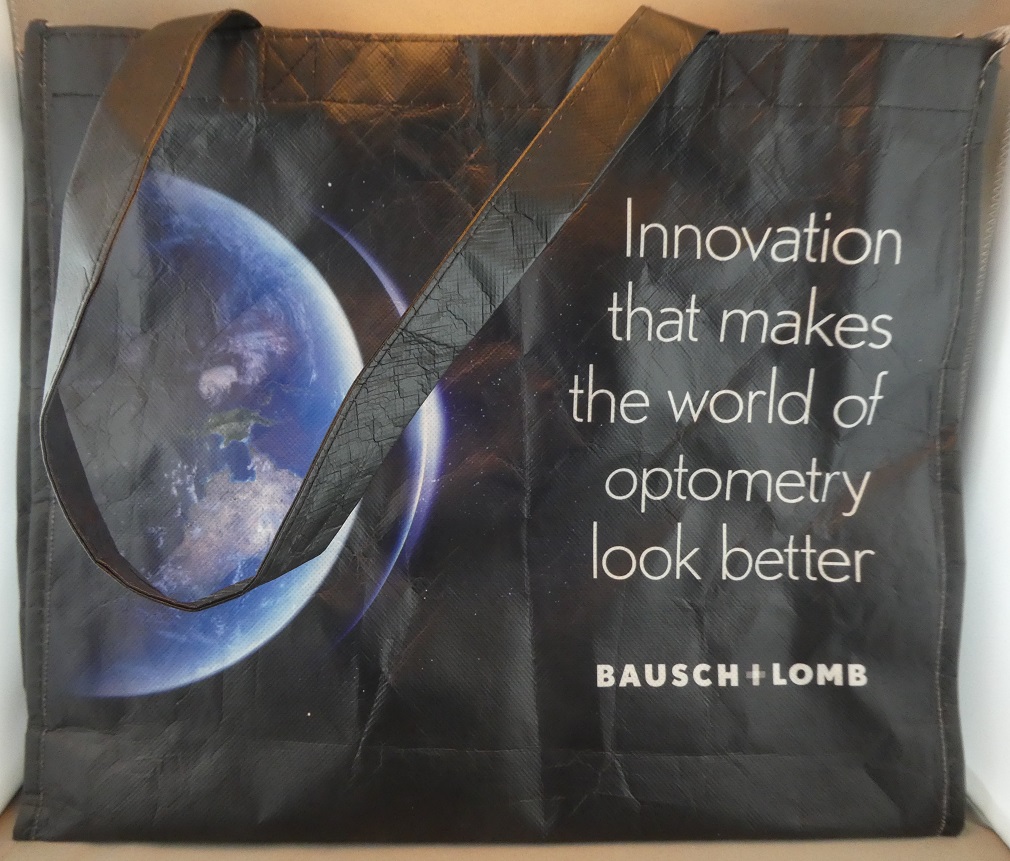 Bausch and Lomb Promotional Tote Bag
Category:
Memorabilia and ephemera
Sub-Category:
Advertising, trade and products
Corporation:
Bausch and Lomb Incorporated
Year Of Publication/Manufacture:
C 2013
Publisher/Manufacturer:
Bausch and Lomb Incorporated
Description Of Item:
Black plasticised fabric bag 380 mm x 320 mm x 100 mm with handles and plastic base insert with an earth hemisphere depicting Australia with a reflected crescent representing a contact lens beside it and the words 'Innovation that makes the world of optometry look better/BAUSCH+LOMB' imprinted in white on two faces.
Historical Significance:
Bausch & Lomb is an American optical company based in Rochester, New York. It was founded in 1853 by two German immigrants to the USA, John Jacob Bausch and Henry Lomb. Bausch & Lomb made lenses and ophthalmic equipment. It now produces contact lenses, implants and pharmaceutical products having divested itself the production of other divisions over the 1980s, finally selling Ray Ban to Lux Ottica in 1999.This bag was supplied to attendees at conferences with samples of B & L products.
How Acquired:
Donated by Colin Bates
Location:
Archive office. Pamphlet and ephemera filing cabinet. Drawer 10