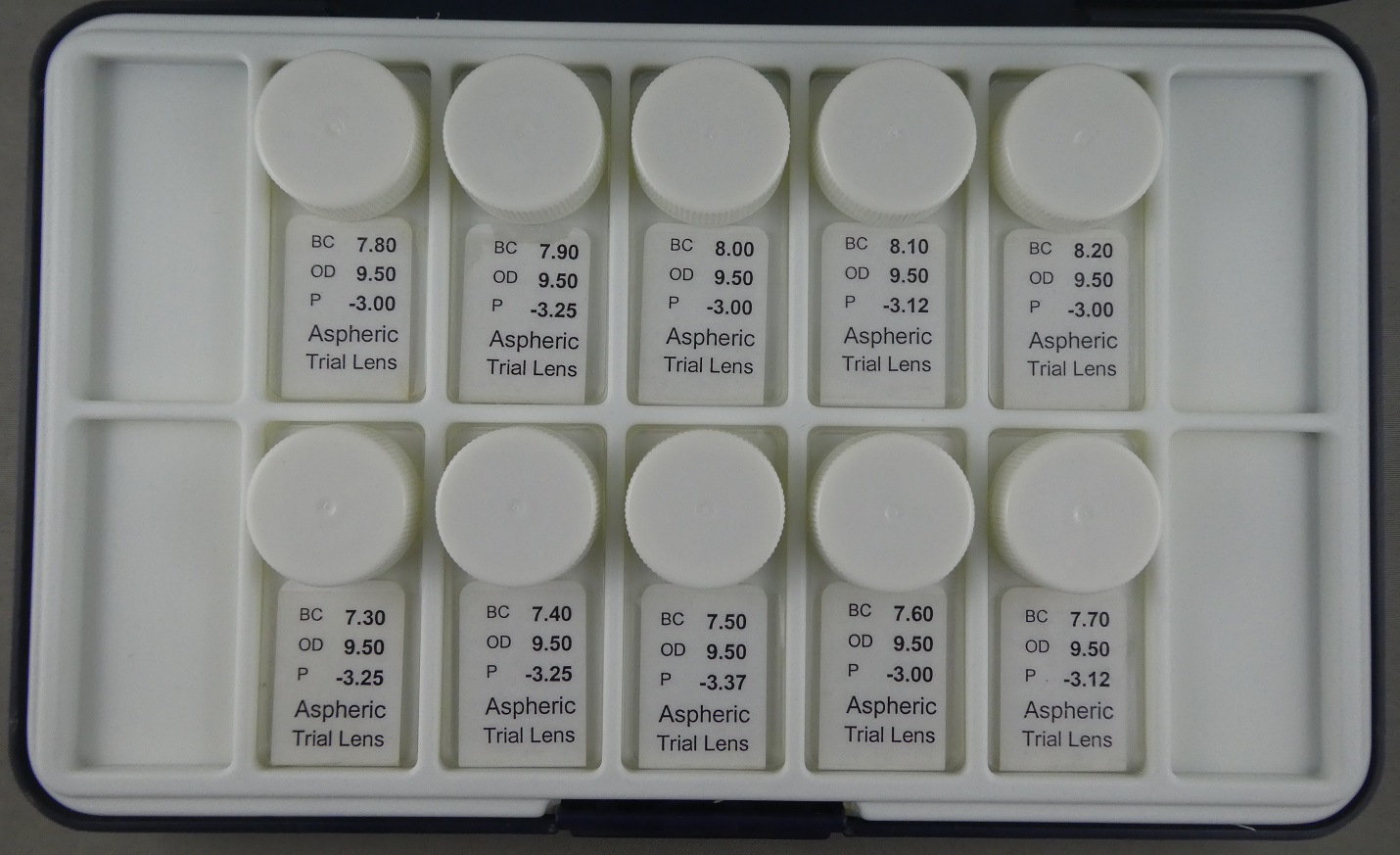 Gelflex Aspheric Trial Set
Category:
Spectacles and lenses
Sub-Category:
Contact lenses and accessories
Corporation:
Gelflex Laboratories
Year Of Publication/Manufacture:
1990s
Time Period:
1940 to 1999
Place Of Publication/Manufacture:
Perth, Western Australia.
Publisher/Manufacturer:
Gelflex Laboratories
Description Of Item:
Blue plastic hinged box 225 mm x 135 mm x 45 mm with press button catch and two grey labels imprinted Gelflex Laboratories and Aspheric Trial Set in green affixed containing 10 lens cases which contain a single rigid lens in separate divisions. A white label imprinted with lens parameters in black is affixed to each case. Parameters are: BC 7.3 mm to 8.2 mm in 0.1 mm steps, power range -3.00 D to -3.37 D, Diameter 9.5 mm. The inside lid of the box has and embossed section with the words The Boston Lens and care instructions. Each lens is engraved with GA and its base curve specification. Temporary storage Box A
Historical Significance:
Gelflex Laboratories is an independent contact lens manufacturer in Perth, Western Australia. Originally named Western Australian Contact Lens Manufacturing it was formed in 1971 by contact lens pioneer and innovator, Don Ezekiel. It had a laboratory in Dandenong, Victoria in the 1990s.
How Acquired:
Donated by Colin Bates
Location:
Archive Room. East wall Unit 5 Cupboard