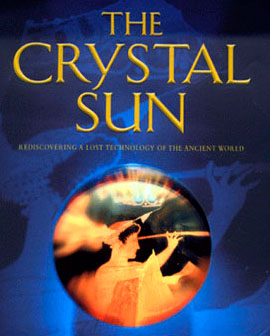 The crystal sun - rediscovering the lost technology of the ancient world
Sub-Category:
Hewett collection
Year Of Publication/Manufacture:
2000
Place Of Publication/Manufacture:
London
Publisher/Manufacturer:
Century
Description Of Item:
Illusrated dust wrapper, blue boards, 558 pages. illustrated with 65 colour and black and white plates plus 80 figures in the tetx. Signe by the author on the title page. Introduction by Sir Arthur C Clarke, 9 chapeters in four sections/ aa appendices. Notes and references at the end of each chapter.
Historical Significance:
ROFESSOR ROBERT TEMPLE is author of a dozen challenging and provocative books, commencing with the international best-seller, The Sirius Mystery. His books have been translated into a total of 44 foreign languages. He combines academic scholarship with an ability to communicate with the mass public. Temple received a degree in Oriental Studies and Sanskrit from the University of Pennsylvania in Philadelphia 1965. He is Visiting Professor of the History and Philosophy of Science at Tsinghua University in Beijing, and previously held a similar position at an American university. For many years he was a science writer for the Sunday Times, the Guardian, and a science reporter for Time-Life, as well as a frequent reviewer for Nature and profile writer for The New Scientist. He is a Fellow of the Royal Astronomical Society, and has been a member of the Egypt Exploration Society since the 1970s. The book explores the level of knowledge of optics and optical technology in Egyptian and Greek civilisations and aregies that it was further advanced than is usually acknoledged.
How Acquired:
Purchased by Kett Museum (Abe books $55)
Location:
Nathan Library. Hewett collection