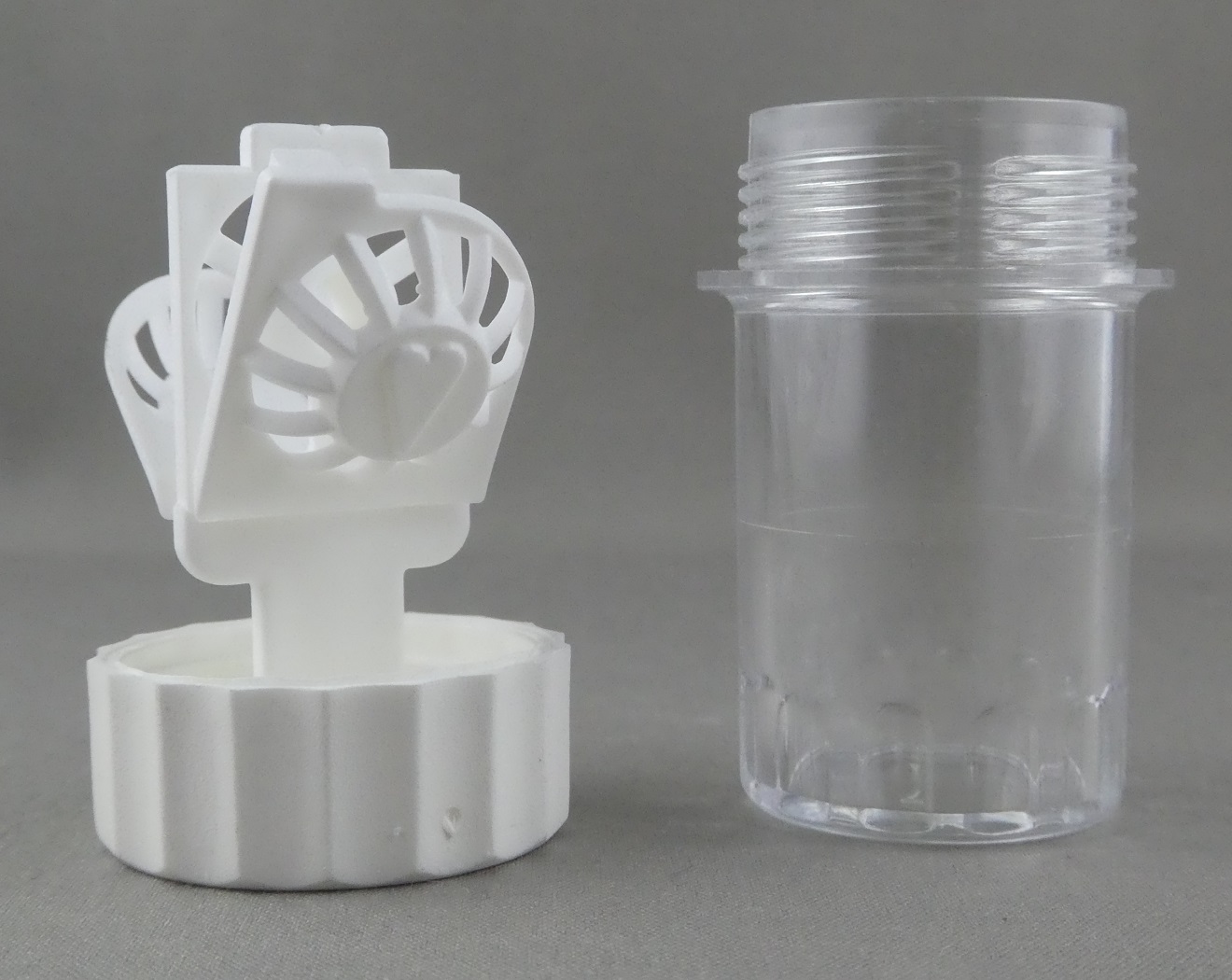 Barrel-style Contact Lens Case
Category:
Spectacles and lenses
Sub-Category:
Contact lenses and accessories
Year Of Publication/Manufacture:
2000s
Description Of Item:
Clear plastic barrel type contact lens case 48 mm x 30 mm diameter with white fluted screw cap and hinged lens baskets on a central stem. Cap has a recessed central domed section 18 mm in diameter. One of the lens baskets has R embossed and the other a heart shape. The barrel section has a fluted section around the base and a moulded 'fill line' 20 mm from the base. Temporary storage Box A
Historical Significance:
A form of case for use with chemical, non-hydrogen peroxide, soft lens disinfection systems.
How Acquired:
Donated by Colin Bates
Location:
Archive Room. East wall Unit 5 Cupboard