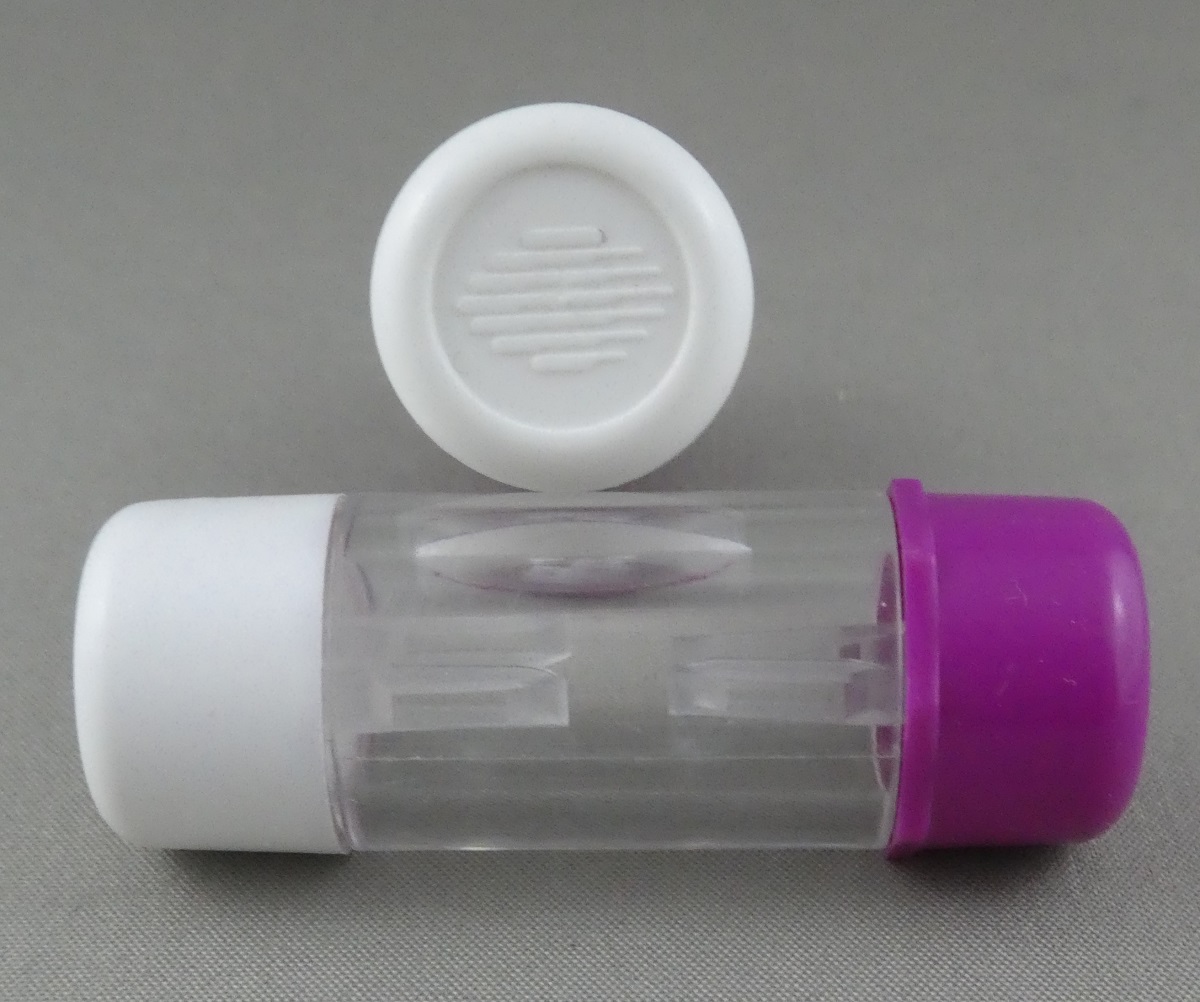 Allergan Barrel Rigid Contact Lens Case
Category:
Spectacles and lenses
Sub-Category:
Contact lenses and accessories
Year Of Publication/Manufacture:
2000s
Place Of Publication/Manufacture:
Ireland
Publisher/Manufacturer:
Allergan
Description Of Item:
Clear plastic tube with threaded ends and screw caps. The white cap has an embossed Allergan logo and magenta end L and Ireland. Both have soft plastic claws to hold a rigid contact lens. Temporary storage Box A
Historical Significance:
A simple case for wet storage of rigid contact lenses. Allergan Medical Optics was formed in 1986 when American Medical Optics formed in 1976 was taken over by Allergan. Spun off as Advanced Medical Optics in 2002 it was, acquired by Abbott Laboratories and renamed Abbott Medical Optics in 2009. Since 2017 Abbott Medical Optics (AMO) has been part of Johnson and Johnson Vision.
How Acquired:
Donated by Colin Bates
Location:
Archive Room. East wall Unit 5 Cupboard