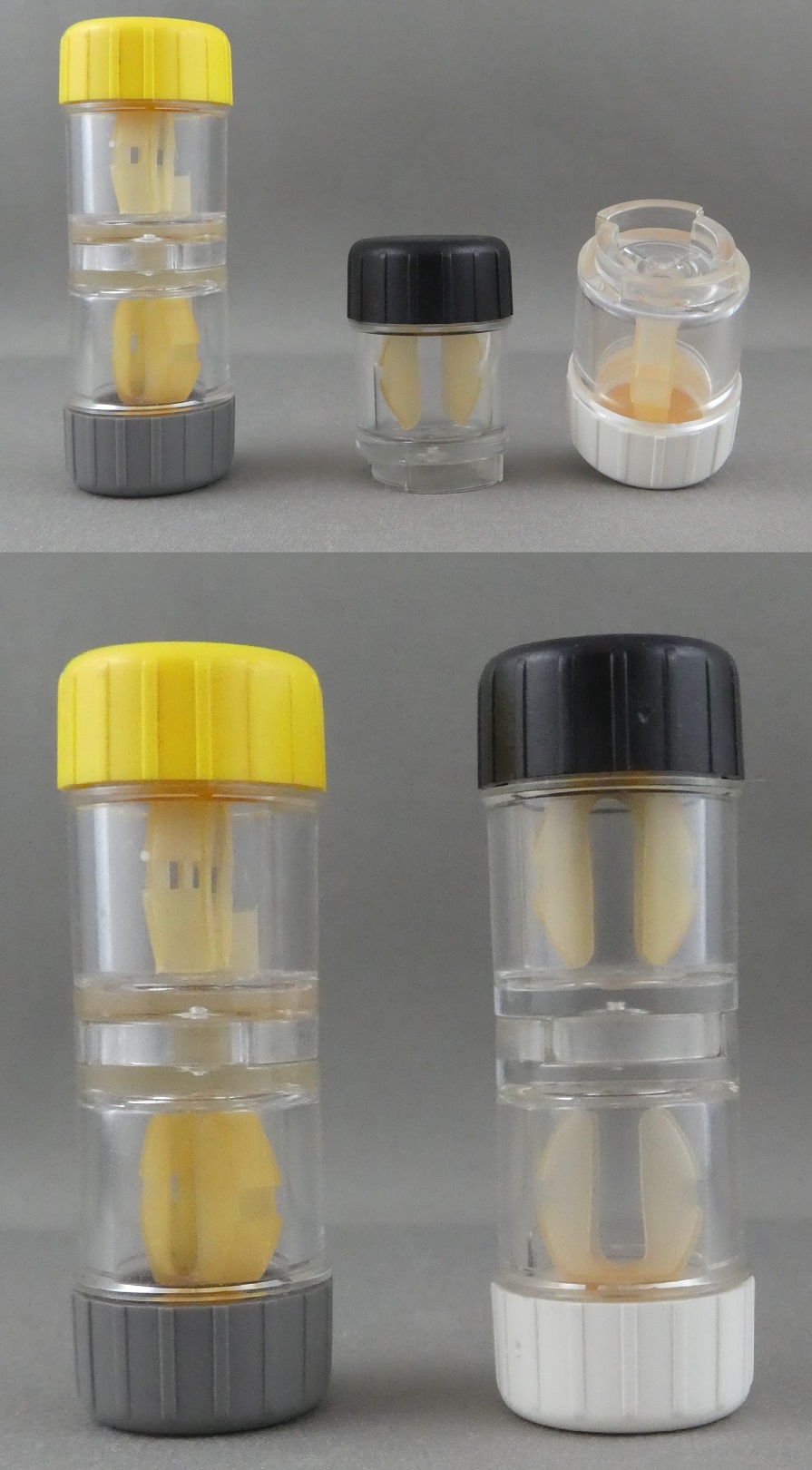 Two Part Rigid Contact Lens Barrel Cases
Category:
Spectacles and lenses
Sub-Category:
Contact lenses and accessories
Year Of Publication/Manufacture:
2000s
Description Of Item:
Four clear plastic cylinders each 30 mm x 20 mm diameter with twist release caps marked either R or L and bases with tabs which allow two to be fitted together as a double ended barrel case. Each cap has flexible claws to retain a rigid contact lens. R caps coloured yellow and white, L caps coloured black and grey. Temporary storage Box A
Historical Significance:
A variation on a barrel style case for wet storage of rigid contact lenses.
How Acquired:
Donated by Colin Bates
Location:
Archive Room. East wall Unit 5 Cupboard