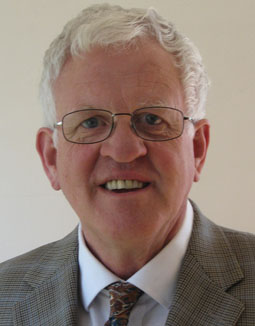 Curriculum vitae of Dr Donald Edward Mitchell and related papers
Sub-Category:
Collection of papers (People) incl CVs
Author:
MITCHELL Donald Edward
Year Of Publication/Manufacture:
2013
Place Of Publication/Manufacture:
Halifax, Canada
Description Of Item:
Collection of papers for Donald E Mitchell (1) Curriculum Vitae Donald E Mitchell 29 printed A 4 pages (2) Research statement (of D E Mitchell) 1 printed A4 page (3) 'Personal experiences that shaped my career' (of D E Mitchell) (4) copy of a letter to D E Mitchell from Dr Gerald Westheimer. University of California, Berkeley, dated August 14 1964 in reply to Mitchell's enquiry of August 10 1964 about PhD studies at Berkeley.
Historical Significance:
Donald Mitchell studied optometry at the Australian College of Optometry and the University of Melbourne graduating BAppSc (Optometry) and LOSc in 1962. He continued his studies in Melbourne completing a MAppSc by research in 1966 and a BSc (Physiology) in 1965. He completed a PhD degree at the University of California Berkeley under the supervision of Dr Gerald Westheimer in 1968. After a post-doctoral appointment under Professor William Rushton FRS at Florida University he was appointed lecturer (Assistant Professor) in psychology at Dalhousie University in Halifax, Canada, where he became professor in 1980. He was the foundation Director of the National Vision Research Institute of Australia from 1978 but returned to Dalhousie University after 2 years. He nonetheless had a profound and lasting effect on the style and directions of the NVRI. His research on post-natal visual development is both substantial and important. He was awarded an honorary doctorate from the University of Montreal in 2008 and was awarded the H Barry Collin Research Medal in 2012.
How Acquired:
Donated by Donald Mitchell
Location:
Archive office. Pamphlet and ephemera filing cabinet. Drawer 6