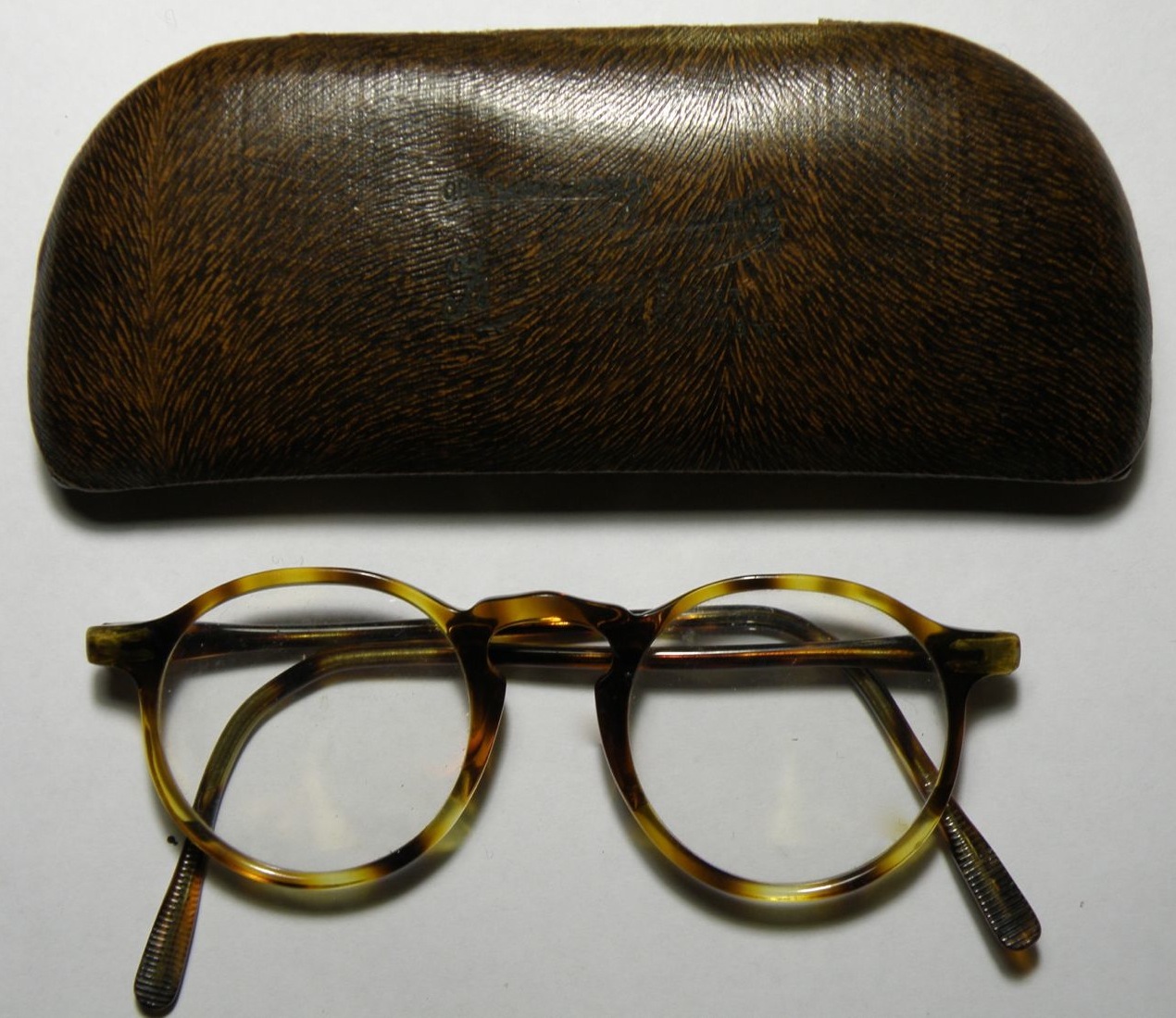 Demi-amber 'Fulvue' spectacles and case
Category:
Spectacles and lenses
Sub-Category:
Spectacles with case
Year Of Publication/Manufacture:
1960s
Time Period:
1940 to 1999
Description Of Item:
Demi-amber shell FulVue spectacle frame with concealed joints and keystone bridge. Frame marked '19'on bridge. Measures 40/18. Glazed right and left with glass plano lenses, enclosed in brown metal snap case stamped on front 'Ophthalmic Optician/K McLennan/149 Hopkins St/Footscray'
Historical Significance:
The date is uncertain. This style of frame was common in the 1940s and 1950s but less so in the 1960s. However, this item has concealed joints which were a development of the 1960s. An advertisement from the Werribee Shire Banner of Thursday 16th February 1933 reads 'Kenneth McLennan/FSMC FIO/Ophthalmic Optician/149 Hopkins Street,Footscray/TELEPHONE 843'. By 1972 the McLennan optometric practice was in Paisley Street, Footscray.
How Acquired:
Donated by Donald MacRaild. Project co-ordinator Vanuatu Prevention of Blindness Project
Location:
Archive Office. Spectacles cabinet Drawer 16