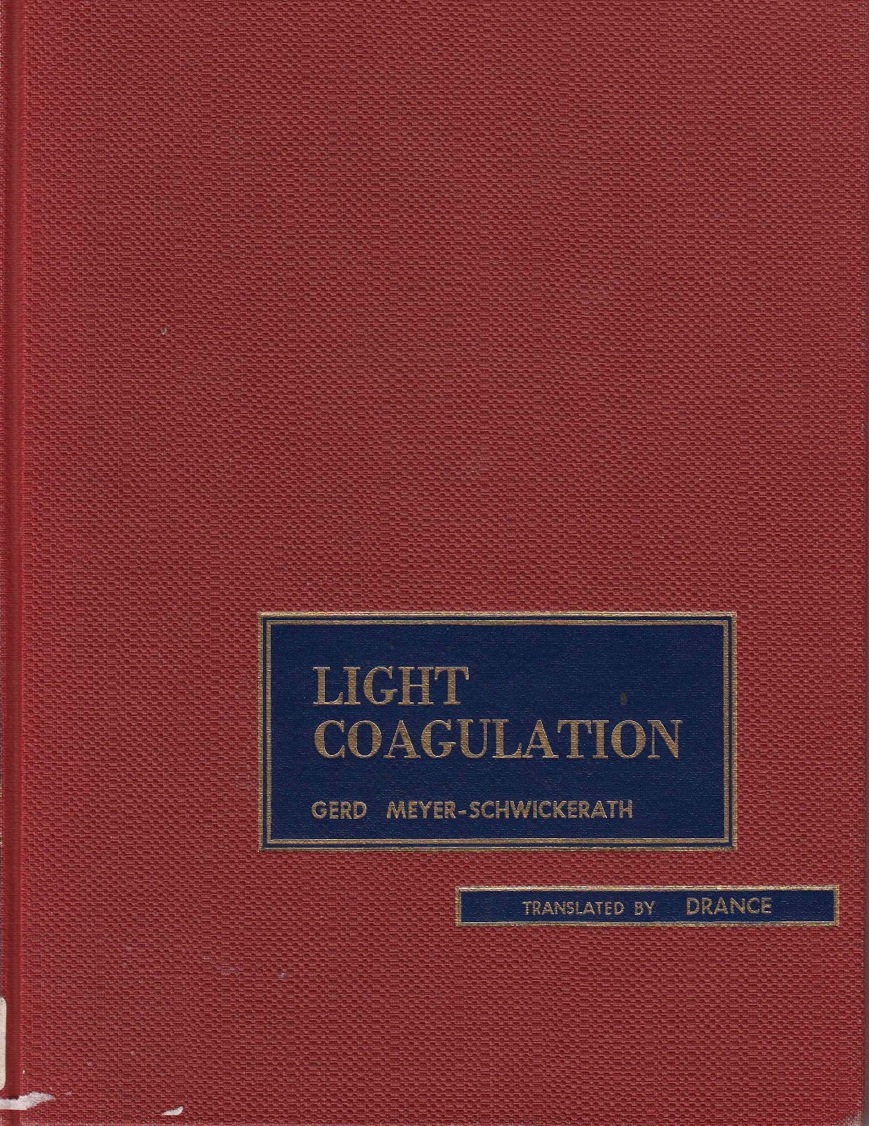 Sub-Category:
Book of historical note
Author:
MEYER-SCHWICKERATH Gerd (DRANCE Stephen M Translator)
Year Of Publication/Manufacture:
1960
Time Period:
1940 to 1999
Place Of Publication/Manufacture:
St Louis, USA
Publisher/Manufacturer:
C V Mosby Company
Description Of Item:
Red cloth cover, 114 pages, black and white photographs and illustrations, one colour page of 7 illustrations, Illustrations include those of early light coagulators (Figs 1 and 2) and of the c1950 Zeiss light coagulator (Figs 10 to 13). English translation from the original German edition of 1959.
Historical Significance:
Gerd Meyer-Schwickerath was professor of ophthalmology at the University of Bonn and Chief of the Municipal Eye Clinic in Essen, Germany. He was one of the pioneers and developers of light coagulation for the treatment of macular holes, retinal tears and detachment and diabetic retinopathy. Light coagulation using arc lamps and xenon lamps preceded the use of lasers. The author started laboratory experiments in 1946 (described in Chapter 1) but he was not the first to investigate retinal damage due to intense focussed light. Eclipse blindness has been known since 5th C BCE (see Plato's Phaidon). Meyer-Schwickerath operated on his first patients in 1949 after three years of experimental work, treating only 7 patients. In 1959 he treated 700 patients.
How Acquired:
Ex Nathan Library
Condition:
Good, except for library stickers and stamps
Location:
Archive room. East wall. Books of historical note