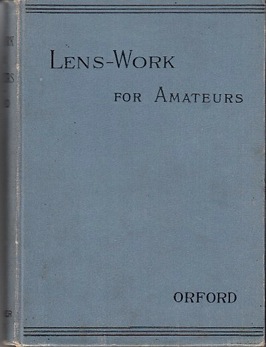 Sub-Category:
Book of historical note
Year Of Publication/Manufacture:
1894
Place Of Publication/Manufacture:
London
Publisher/Manufacturer:
Whittaker and Co.
Description Of Item:
Original grey-blue cloth cover, 180 x 130 mm, 231 pages, 231 black and white illustrations and diagrams, 4 pages of book advertisements before and after text. Bookplate for National Library / Australian Optometrical Association / ex Libris / Fred T Wright / 1882 1932 / The Wright Library. Ink stamp on half title page for previous owner Konrad W. M. Bessel and hand-written note below ' To Mr White'. Half page of note paper slipped in indicating that Mr Bessel gave the book to Mr White in 1917. Hand written note at the bottom of the half title page reading 'Tom Howland White (the author) qualified (in optometry?) in the 1920s. Made a fortune out of shares and left it to the RSPCA. His sister gave $4000 in his name for education'
Historical Significance:
Henry Orford wrote a number of other books on optics and lenses, Konrad W M Bessel was born in Berlin in 1893 and arrived in Australia in 1910 and was a school master in the Barossa Valley.
How Acquired:
Donated by Optometry Australia (ex Wright Library)
Location:
Archive room. East wall. Books of historical note