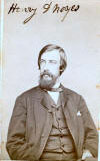 A text book of diseases of the eye
Sub-Category:
Significant book (Aitken collection)
Author:
NOYES, Henry Drury
Year Of Publication/Manufacture:
1890
Place Of Publication/Manufacture:
New York, USA
Publisher/Manufacturer:
William Wood and Company
Description Of Item:
Original wine cloth cover, 733 pages, illustrated with 236 wood engravings, 5 plates in black and white and 6 chromolithographic plates at the end of the book. Ink stamp on preliminary page for E Wood Optician Melb. 240 mm x 160 mm
Historical Significance:
Henry Noyes AM MD (1832-1900) was an eminent ophthalmologist in New York in the second half of the 19th C. He completed his medical studies in New York in 1855 and then travelled to Europe to work primarily with Albrecht von Graefe but also in England. In 1864 he became surgeon at the New York Eye and Ear Infirmary. He remained in this position for thirty-six years. He contributed considerably to the development of this hospital and enhanced the study of ophthalmology in the United States in general. He was also Professor of Ophthalmology and Otology in Bellevue Hospital Medical College. The book has chapters on eye examination, the ophthalmoscope, glasses, accommodation and its errors, errors of refraction, binocular vision, strabismus and asthenopia as well as 22 chapters on eye diseases organised by the site of the disease in the eye. The book is a development of his 1881 treatise on diseases of the eye.
How Acquired:
Donated by Ross Harris, honorary life member of the College
Location:
Nathan Library. Aitken collection