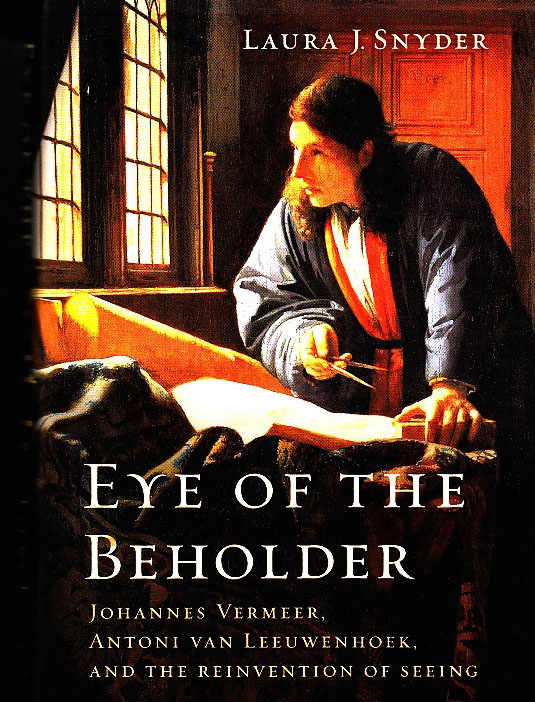 The eye of the beholder: Johannes Vermeer, Antoni van Leeuwenhoek and the reinvention of seeing
Sub-Category:
Hewett collection
Year Of Publication/Manufacture:
2015
Place Of Publication/Manufacture:
New York
Publisher/Manufacturer:
W W Norton and Company
Description Of Item:
Colour dust wrapper, brown cloth with black spine binding, 240 x 170 mm, 432 deckel edge pages, 16 unnumbered pages of black and white and colour plates after page 240, bibliography and index.
Historical Significance:
The author is a professor at the St John's University and a resident of New York City. She writes about science and ideas for the Wall Street Journal and has written two other books Reforming Philosophy and the Philosophical Breakfast Club, which won the poll in 2011 for the favourite science book conducted by the Royal Institution of Australia, as well as other accolades. This book is about Antoni van Leeuwenhoek, the inventor of the microscope, and Johannes Vermeer, the Dutch artist famous for his interiors and paintings of people in everyday life. They lived in the same city not far from each other, and very different ways changed the way people look at and perceive things. Antonie Philips van Leeuwenhoek (1632 - 1723) was a Dutch tradesman and scientist. He is commonly known as "the Father of Microbiology", and considered to be the first microbiologist. He is best known for his work on the improvement of the microscope and the earliest microscopic observations. Raised in Delft, Netherlands, Van Leeuwenhoek worked as a draper in his youth, and founded his own shop in 1654. He made a name for himself in municipal politics, and eventually developed an interest in lens making. Using his handcrafted microscopes, he was the first to observe and describe microorganisms. Johannes Vermeer (1632 - 1675) was a Dutch painter who specialised in domestic interior scenes of middle-class life. Vermeer was a moderately successful provincial genre painter in his lifetime, forgotten after his death and rediscovered in the 19th century and is now recognised as one of the greatest painters of the Dutch Golden Age.
How Acquired:
Purchased by Kett Optometry Museum
Location:
Nathan Library. Hewett collection