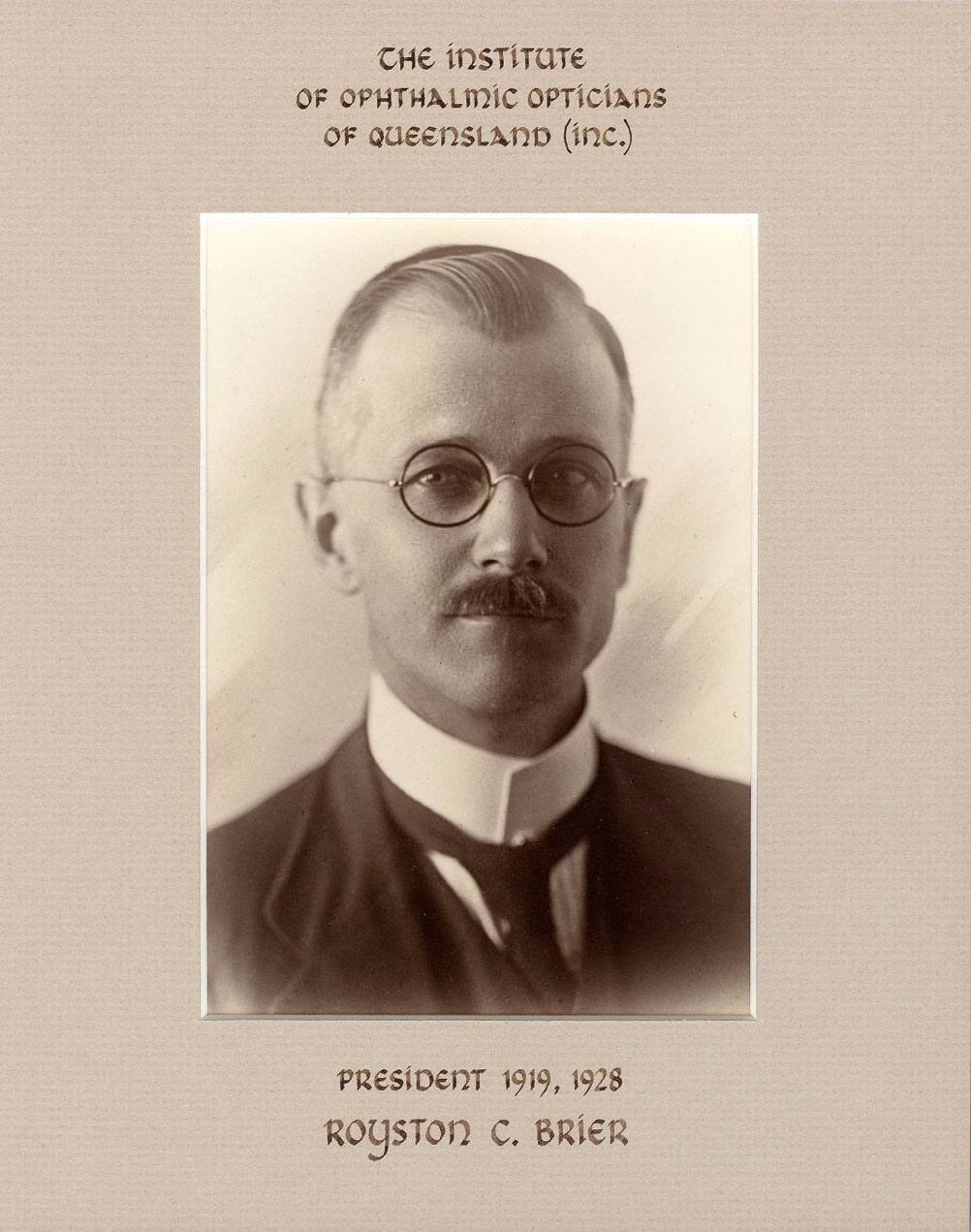 Royston C Brier FIOOQ FICA FAIS
Sub-Category:
Photograph People and events
Year Of Publication/Manufacture:
c 1910
Time Period:
1900 to 1939
Place Of Publication/Manufacture:
Brisbane
Description Of Item:
Digital image, 4639 x 5954, 12.4 Mb, of a photograph of Royston C Brier, Queensland optometrist, foundation honorary secretary of the Institute of Ophthalmic Opticians of Queensland Inc from 1908 to 1912 and President 1919 and 1928, in a slip bearing the words above the photograph 'THE INSTITUTE / OF OPHTHALMIC OPTICIANS OF QUEENSLAND (INC)' and below 'PRESIDENT 1919, 1928 / ROYSTON C. BRIER'
Historical Significance:
The original photograph is held by Optometry Queensland and Northern Territory. Royston Brier (d 1960) was a foundation member of the Institute of Ophthalmic Opticians of Queensland Inc in 1908 and was its foundation honorary secretary from 1908 to 1912, and had two terms as president in 1919 and 1928. (See Comm Optom March 1927, p 414-423). He is the father of Hamlyn Brier, also prominent in his profession and was the State President from 1947 to 1949. The date of the photograph is uncertain but this image of Brier is of person older than that of him in the 1908 photograph of him in the group photo of the first council of the Institute of Ophthalmic Opticians (Cat No. 2783). This photo may have been taken on the occasion of his being elected president in either 1919 or 1928. The high stand up collar worn by Brier in both photos had gone out of fashion by the 1920s, so the earlier date of 1919 may be the more likely.
How Acquired:
Donated by Optometry Queensland and Northern Territory
Location:
Archive computer iPhoto