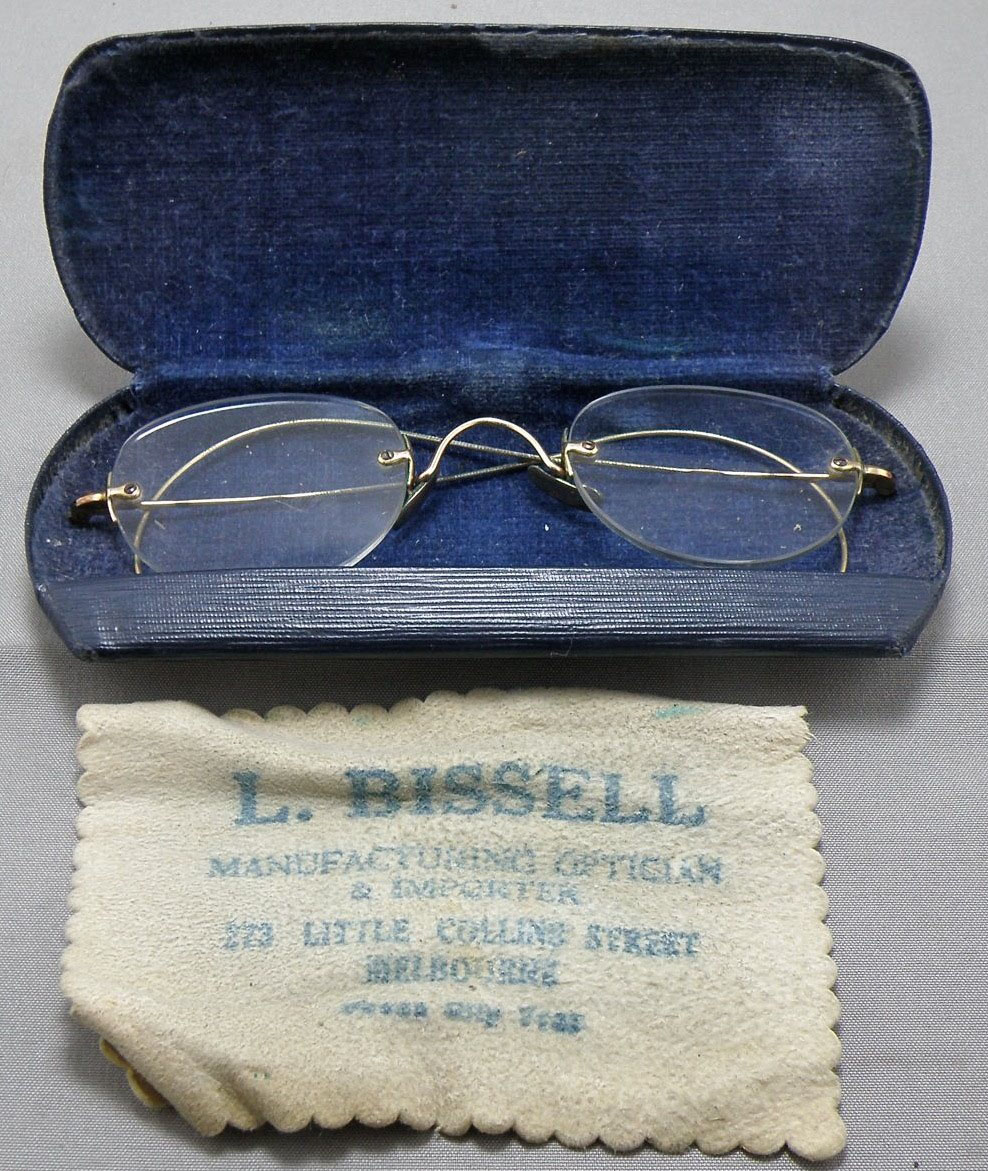 Black snap spectacle case containing rimless spectacles
Category:
Spectacles and lenses
Sub-Category:
Spectacles with case
Year Of Publication/Manufacture:
c 1925
Time Period:
1900 to 1939
Description Of Item:
Small metal snap case, 130 x 55 mm, covered in black leatherette and lined internally with dark blue velvet, containing gold three-piece rimless spectacles, with a pad bridge and curl sides, glazed with pantoscopic-shaped flat fused bifocal glass lenses. The case also contains an old chamois cleaning cloth, 195 x 60 mm, designated as from L. BISSELL / MANUFACTURING OPTICIAN / & IMPORTER / 273 LITTLE COLLINS STREET / MELBOURNE / Please ring 8135 '
Historical Significance:
It is noteworthy that Leonard Bissell describes himself as a manufacturing optician, eschewing the descriptors Ophthalmic Optician or Sight testing optician. He may have confined himself to dispensing ophthalmologists prescriptions but he was registered s an optometrist in 1936, when optometrists were for the first time required at law to be registered. His address at that time was 279 Little Collins Street.
How Acquired:
Donated by Alan W Johnston, member of the College
Location:
Archive Office. Spectacles cabinet Drawer 1