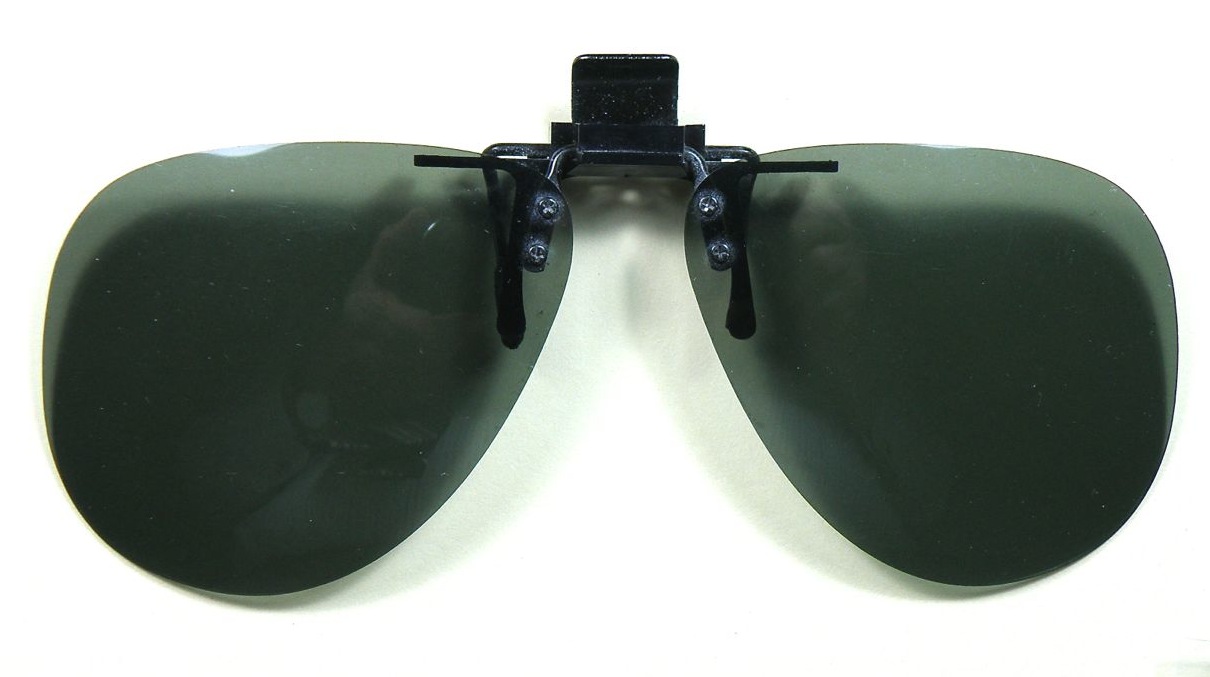 Polarized flip-up clip-on sunglasses
Category:
Spectacles and lenses
Sub-Category:
Protective eyewear
Year Of Publication/Manufacture:
c1995
Time Period:
1940 to 1999
Description Of Item:
Polarized green-grey plastic flip-up sunglasses to fit onto spectacles. Black plastic and metal mount. Flip-up design allows lenses to sit in front of spectacles and to rotate up through 180 degrees and sit above spectacle frame. 141mm W x 63mm D.
How Acquired:
Donated by Pamela R Sutton
Location:
Archive Office. Spectacles cabinet Drawer 3