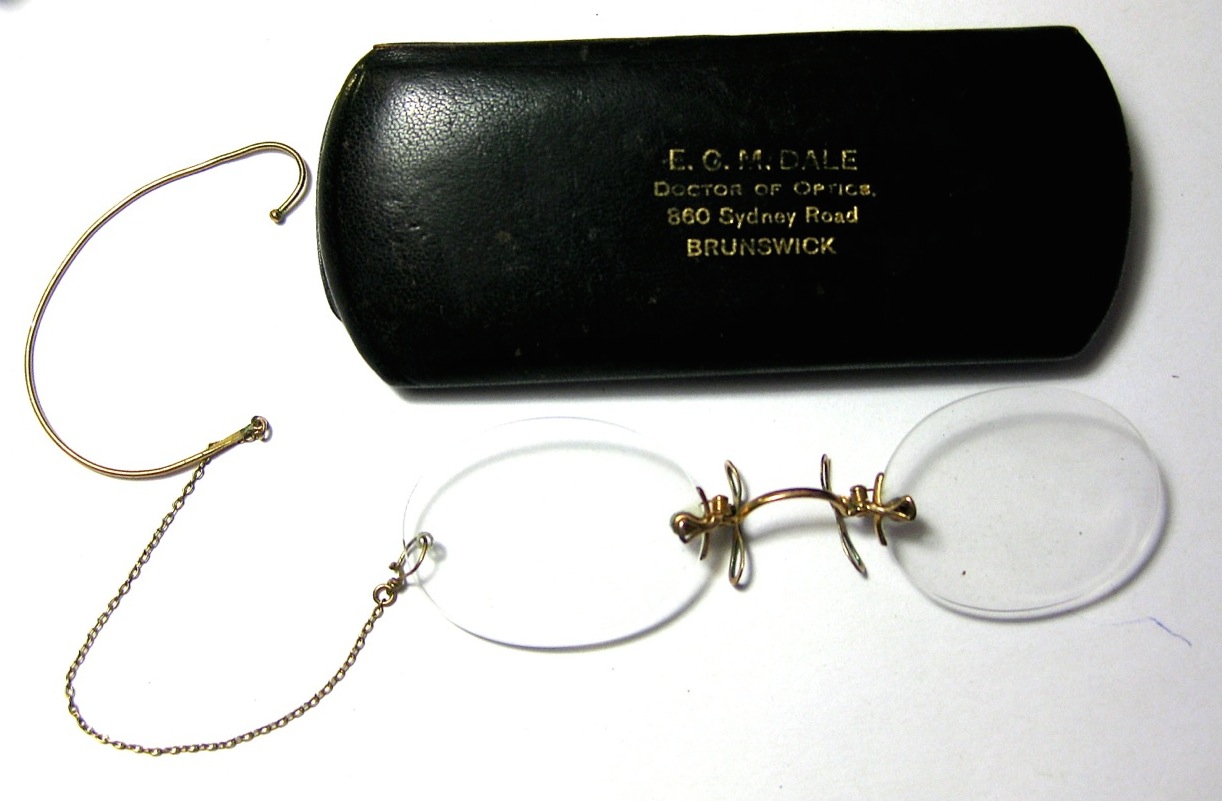 Rimless pince-nez with chain in snap case
Category:
Spectacles and lenses
Time Period:
1900 to 1939
Place Of Publication/Manufacture:
Southbridge
Publisher/Manufacturer:
American Optical Company (?)
Description Of Item:
Rimless oval-eye pince nez, 100 x 30 mm, with gold saddle bridge and spring-load adjusting nose pads. A drilled hole on the outer edge of the lens takes a gold chain linked at the end to a gold ear piece, contained in a small metal snap case, 110 x 45 mm, covered with black fabric and inside it is lined with violet velvet. The case is stamped underneath E. G. M GALE / DOCTOR OF OPTICS / 869 SYDNEY ROAD / BRUNSWICK and inside it is stamped PATENT ...The lenses are flat glass approx R and L 0.50 D sph. Stamped underneath the bridge FITS-U.
How Acquired:
Donated by Ian Douglas, member of the College
Condition:
Pince-nez very good, case fair
Location:
Archive Office. Spectacles cabinet Drawer 13