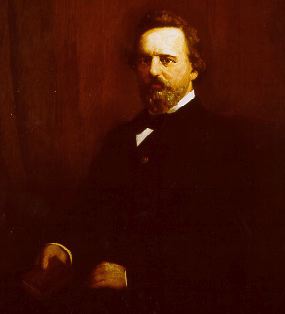 An essay on the nature and the consequences of anomalies of refraction
Sub-Category:
Book of historical note
Author:
DONDERS, Franz Cornelius
Year Of Publication/Manufacture:
1899
Place Of Publication/Manufacture:
Philadelphia
Publisher/Manufacturer:
P. Blakiston's Son & Co
Description Of Item:
The book is half-leather and green cloth, 230 x 145 mm and has 81 pages. A fine engraving of Donders faces the title page. The book is dedicated by the editor to Herman Snellen, also one time Professor of Ophthalmology at Utrecht. It includes discussions of emmetropia and ametropia,the amplitude of accommodation, visual acuteness, centre of rotation and eye movements and regular astigmatism.
Historical Significance:
Donders (1818 - 1889) was Professor of Physiology and Ophthalmology at the University of Utrecht. His writings brought the understanding of refractive errors and presbyopia to the stage where they could be measured and corrected clinically in a rational way. This essay by Donders was translated by the Kirschbaum School of Languages and the Bureau of Translation of Philadelphia. Dr Oliver, an ophthalmic surgeon in the Wills Eye Hospital and the Philadelphia Hospital, is described as having revised and edited the essay, but his preface makes clear that his intention was to ensure that Donders' profound insights were appreciated unchanged so presumably his role was to ensure that the translation was true to Donders' original intentions. The date of the original essay is between 1862 and1869. Cat Nos 56, 57, 68 and 78 are works by Donders held in this collection.
How Acquired:
Donated by W Wood, Melbourne optometrist
Location:
Archive room. East wall. Books of historical note