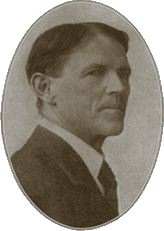 The Bates Method for good sight without glasses
Sub-Category:
Significant book (Aitken collection)
Author:
BATES, William Horatio
Year Of Publication/Manufacture:
1945
Time Period:
1940 to 1999
Place Of Publication/Manufacture:
London
Publisher/Manufacturer:
Faber and Faber
Description Of Item:
This book is an English printing of the book also published by Henry Holt and Co in the USA. It is hard cover, original black cloth, 220 x 144 mm with original printed dust cover. It has 159 pages including an index. COPY 1 reprinted 1945 without dust wrapper but with letter chart at end. COPY 2 reprinted 1945 3rd impression, with dust wrapper but letter chart has been removed. Located in Archive room. East wall. Books of historical note
Historical Significance:
Bates (1860-1931) was medically qualified and practised ophthalmology in the New York Eye and Ear infirmary. He formed the view that accommodation is due to a change in length of the eye brought about by the actions of the extra-ocular muscles and that refractive errors were due to a functional derangement of the action of the muscles on the outside of the eyeball. He developed exercises that he claimed would remedy refractive errors. He self published "Perfect Eyesight Without Glasses" in 1919, which gained very wide popularity, retained to a degree to this day. This book is another version of the same story publihed earlier. See Cat No 250 Bates WH The cure of imperfect sight by treatment without glasses 1920. This book is one of quite a number that espouse alternative treatments to preventing and remedying eye conditions usually under the title of Better sight without glasses or similar: See MacFadden (1901 # 429, 1925 # 1081), Bates 1920, 1944 (#98, # 250), Benjamin 1935, 1940 (#94, # 252), Hauser c1960 (#576)
How Acquired:
Donated by Copy 1 donated by Gordon Talbett, College member.. Copy 2 donated by Tessa Komarsaroff, College member
Condition:
Cloth and dust-wrapper fair; internally very good.
Location:
Nathan Library. Aitken collection