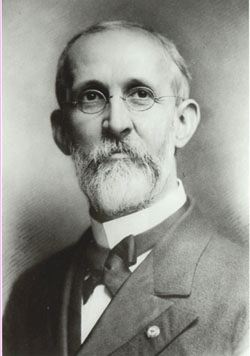 Ophthalmic myology, a systematic treatise on the ocular muscles
Sub-Category:
Book of historical note
Author:
SAVAGE Giles Christopher
Year Of Publication/Manufacture:
1902
Time Period:
1900 to 1939
Place Of Publication/Manufacture:
Nashville
Publisher/Manufacturer:
self published
Description Of Item:
Original cloth, 580 pages, 61 illustrations plus 6 plates
Historical Significance:
This is a treatise on the diagnosis and treatment of heterophoria and heteroptropia. There was a second edition (or reprinting) in 1911. It was preceded by 'Ophthalmic neuro-myology; a study of the normal and abnormal actions of the ocular muscles from the brain side of the question'. 1905 (re-issued 1926). The author publshed other books around the same topic. Giles Savage (1854-?) was the first ophthalmologist in the School of Medicine at Vanderbilt University having done postgraduate work in London and Vienna and was appointed Professor of Ophthalmology in 1886.
Condition:
Fair (breaking at front joint)
Location:
Archive room. East wall. Books of historical note