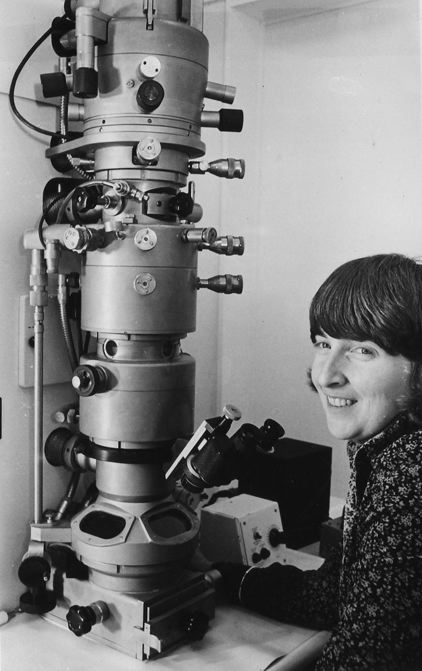 Barbara Hoban with electronmicroscope
Sub-Category:
Photograph People and events
Year Of Publication/Manufacture:
c1976
Time Period:
1940 to 1999
Place Of Publication/Manufacture:
Melbourne
Description Of Item:
Two black and white photographs: (1) 80 mm W x130 mm D, (2) 130 mm W x 80 mm D
Historical Significance:
Barry Collin purchased a second hand electron microscope from the anatomy department of the University of Melbourne in about 1970 for his research on corneal pathology. Barbara Hoban was a Masters degree graduate student working with Dr Collin. It was an important step for an optometry department to have its own electron microscope and to engage in biological research: at the time very few optometry departments in the world did this kind of research.
How Acquired:
Record of VCO
Location:
Archive office. South wall. Cube 5 Album 1