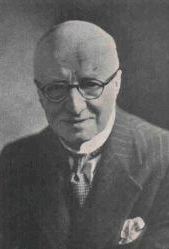 British Optical Association Library and Museum catalogue Vol 1
Sub-Category:
Book of historical note
Editor:
SUTCLIFFE John Hamer
Year Of Publication/Manufacture:
1932
Time Period:
1900 to 1939
Place Of Publication/Manufacture:
London
Publisher/Manufacturer:
British Optical Association
Description Of Item:
Original soft cover, 356 pages of text, 75 full page plates
Historical Significance:
This is volume I of the catalogue of the then emerging historical collection of the BOA which continues as the museum of the (UK) College of Optometrists. It has numerous short descriptions of many hundreds of rare and significant books in the collection with useful author and subject indexing and some excellent photographs. Go to the modern catalogue at http://www.college-optometrists.org/index.aspx/pcms/site.college.What_We_Do.museyeum.museyeum_home/. The museum and library were founded by J.H. Sutcliffe (1867-1941) of the British Optical Association in 1901, and now has nearly 10,000 outstanding items relating to the history of ophthalmic optics, the human eye and visual aids, as well as the representation of these subjects in art. When the BOA disbanded in 1980 the Museum was entrusted to the care of the new College of Optometrists. It is recognised as one of the best optical collections in the world. Sutcliffe (pictured) was also a designer of ophthalmic instruments (self recording keratometer, a micro slit crossed cylinder keratometer, a trial frame, a screening scotometer) and the solid downcurve bifocal lens.
How Acquired:
Donated by Cyril W Kett, life member of the College
Location:
Archive room. East wall. Books of historical note