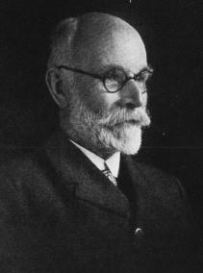 The clinical use of prisms and the decentering of lenses
Sub-Category:
Significant book (Aitken collection)
Year Of Publication/Manufacture:
1907
Time Period:
1900 to 1939
Place Of Publication/Manufacture:
Bristol
Publisher/Manufacturer:
John Wright and Co
Description Of Item:
Original cloth, 205 pages and book advertisments, 87 diagrams in text. Two copies. Second copy is in Archive room East Wall. Books of historial note.
Historical Significance:
This is an enlarged and revised edition of the original edition published in 1889. Maddox was an English ophthalmologist (1863 - 1933) who importantly elucidated the nature of binocular fusion and the components of convergence. He invented the Maddox rod and the Maddox wing test,the cheiroscope and the V test for astigmatism. He was ophthalmic surgeon at the Royal Victoria Hospital, Bournemouth, and formerly Assistant Ophthalmic Surgeon in the Royal Infirmary Edinburgh and Syme Surgical Fellow at Edinburgh University. The Museum also holds 'The Golden Rules of Refraction' (1915), 'Tests and studies of the ocular muscles '(1907) and 'Tests and studies of the ocular muscles? (1898) Cat nos 106, 206, 207.
Location:
Nathan Library. Aitken collection