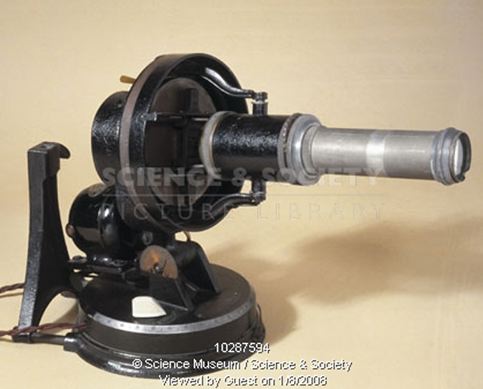 Myoculator technique results
Sub-Category:
Book of historical note
Time Period:
1900 to 1939
Publisher/Manufacturer:
Cameron Surgical Speciality Company
Description Of Item:
Black imitation leather folder, frontispiece and single page of text. 20 photographic plates. Rubber stamp of Andrew Gaddes Optical Pty Ltd (Melbourne optometry practice of the middle of the 20th C).
Historical Significance:
The frontispiece states 'The cases herein pictured were corrected by optometrists through the use of the 'Myologic Technique' and are examples of the possibilities of scientific optometric training. The optometrist who displays this album is an authorised 'Myologic technician' and is licensed to employ 'Myologic Technique' because of post graduate instruction which he has received in ocular myology. Each plate of the book shows a strabismus patient before and after treatment. There is a case history on the back of each plate and some are dated in the 1920s. Alex Cameron (1891-1978) held the qualification of OD from The Washington School of Optometry and an honorary DOS (Doctor of Optometric Science) from the Beta Sigma Kappa Fraternity awarded in 1928. His biography is at http://www.cameronville.com/crofts/tom-kari/cameron/bio-asc.html. The Myoculator devised by Mendelsohn (1926-1949) was made by Cameron's Surgical Speciality Co, United States. The myoculator is an instrument used in exercise treatments for anomalies in the ocular muscles, squint (strabismus) and amblyopia and is mentioned in Dorlands Dictionary. The book is illustrative of the early involvement of optometrists in the treatment of strabismus and the inventive search for 'magic' instruments. Cameron held 7 patents for optical instruments. The booklet is on the web at http://www.cameronville.com/crofts/tom-kari/cameron/images/myoculator-technique-results.pdf
Condition:
Good but cover a little warped
Location:
Archive room. East wall. Books of historical note