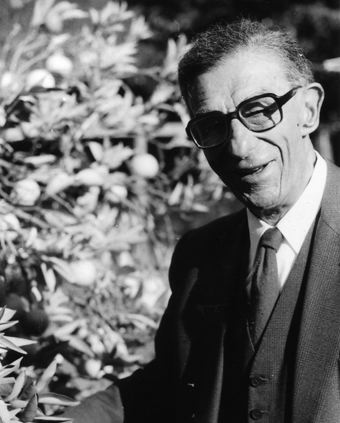 Collection of papers relating to the early development of the College's optometry course and the schism between Ernest Jabara and the College Council
Sub-Category:
Collection of papers (People) incl CVs
Year Of Publication/Manufacture:
1943 - 1944
Time Period:
1940 to 1999
Place Of Publication/Manufacture:
Melbourne
Description Of Item:
Collection of papers comprising: (1) 'How much does our clinic mean to you' 4 pp printed pamphet 134 mm x 207 mm reproducing 2 letters from WE Owens and JA Richards, dated 24/6/1943 and 6/6/1943. (2) 'Has truth been a casualty'. 8 pp stapled pamphlet 140 mm x 214 mm printed by Renwick Pride, being a letter to fellow optometrist(s) from Ernest Jabara 22/11/1943. (3) Letter to EH Jabara from JA Richards 15/11/1943 and an unpublished letter to the Editor Commonwealth Optometrist from JA Richards 25/10/1943. (4) 'Clinic Record' 4 pp printed pamphlet by WE Owens Undated (1943?) (5) 'Fore-warned is forearmed!' 7 duplicated typewritten foolscap pages addressed to 'Fellow members' written by CF Wayman & L Sonkin Dated 4/4/1944. (6) Optometric Educational Reform Society. 4 pp pamphet 140 mm x 205 mm printed by Renwick Pride being a letter to Fellow Practitioner(s) by Lindsay Watson undated (1944?).
Historical Significance:
Ernest Jabara FSMC FIO (1897 -1981) was one of the 5 people who signed the ACO Articles of Association of the Australian College of Optometry in December 1939. He was the foundation Chairman of the ACO Council and first Vice President 1940 to 1942. He was a passionate advocate of the optometry course being of university standard and to include science subjects of the University of Melbourne and for other subjects such as ocular anatomy, optics, bacteriology and pathology to be taught by the University. There was some concern about this grand vision, especially among those associated with the commercial optometry firms, arising principally from the fear of too few students and a shortage of optometrists. The possibility of a technical college course was mooted and dropping the entry standard back to year 10 was considered by some, even though the College had already started its post-matriculation four-year university level course. Jabara was a showy, loquacious and arrogant man, not inclined to consultation. (see Cat No 533). He lost the confidence of the College Council ostensibly over the unauthorised purchase of gas heaters but really more about his style of leadership. He left Council in 1942. He endeavoured to regain control of Council but was not successful. These papers refect the bitter debate which divided the profession at the time. Part of the debate was published in Aust J Optom 1943 and this collection of papers includes photocopies of letters and articles published in that Journal that are relevant to this schism. He and his supporters formed the 'Optometric Education Reform Society' as a ginger opposition group.
How Acquired:
On loan from Alan Isaacs, honorary life member of the College and former Councillor of the College
Condition:
Good but some pages yellowing
Location:
Archive office. Pamphlet and ephemera filing cabinet. Drawer 1