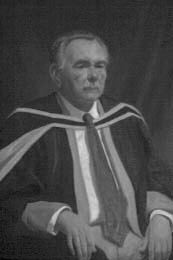 Sub-Category:
Manual, for instruments etc
Year Of Publication/Manufacture:
c 1947
Time Period:
1940 to 1999
Place Of Publication/Manufacture:
Melbourne
Publisher/Manufacturer:
Australian Optical Company
Description Of Item:
Original grey cloth cover, 245 x 185 mm, stapled, 20 pages. Last unnumbered page is an illustration of the Austral Orthoscope.
Historical Significance:
The co-ordinascope was an advanced orthoptics training instrument manufactured in Australia by the Australian Optical Company. This manual to promote its use was written by Josef Lederer (1921-2007) who was head of Optometry in the University of New South Wales and later professor of optometry in that university. See his profile in Clin Exp Optom 2001; 84: 171-1745) and on the web site under the tab 'People who made history'. This booklet has been dated 1946 because the author does not claim to hold a BSc degree (only ASTC and FIO). He obtained his BSc from the University of Sydney in 1949. He had qualified in optometry in 1944 (ASTC) and three years later was appointed the first full time lecturer in optometry at the Sydney Technical College, in 1947. On the cover of the book he is described as lecturer in orthoptics Sydney. If the book had been published in 1947 or 1948 it would likely he would be styled as Lecturer in Optometry Sydney (Technical College). 'Lecturer in orthoptics Sydney' sounds like a part-time appointment.
Location:
Archive office. Pamphlet and ephemera filing cabinet. Drawer 1