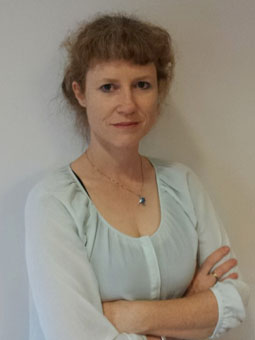 Associate Professor Allison McKendrick
Sub-Category:
Photograph People and events
Year Of Publication/Manufacture:
2013
Description Of Item:
Digital colour image image, 417 x 557 14.7 x 19.7 cm 72 dpi, of Associate Professor Allison McKendrick
Historical Significance:
Associate Professor Allison McKendrick was appointed Head of the Department of Optometry and Vision Sciences at the University of Melbourne commencing on April 1, 2014. She succeeds Professor Algis Vingrys who was Head for three years during the demanding years during which the University's Doctor of Optometry program was introduced. Professor McKendrick qualified in optometry at the University of Melbourne where she also completed her PhD degree. Her post-doctoral appointment was at the University of Western Australia. Her research on migraine. glaucoma detection and sensory decline with ageing has been supported continuously by Australian Research Council and the NHMRC for the past 15 years. She was an ARC Future Fellow for four years.
How Acquired:
Donated by Professor McKendrick
Location:
Archive computer iPhoto