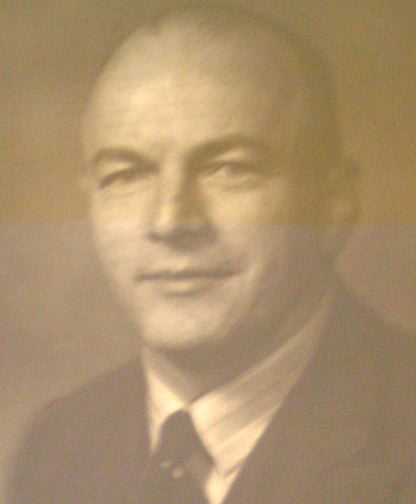 Collection of photographs relating to Melbourne optometrist Ernst Goetz, the first optometrist to fit contact lenses in Australia
Sub-Category:
Photograph People and events
Time Period:
1900 to 1939
Place Of Publication/Manufacture:
Melbourne
Description Of Item:
Nine ink jet prints of photographs of photographs, documents and artefacts realting to Melbourne optometrist Ernst Goetz, comprising: (1) portrait of Ernst Goetz as a young man, (2) portrait of Ernst Goetz as a mature man, (3) the same portraits as a pair on one sheet of glossy paper, (4) Goetz' academic record at the Optikerschule of Jena, (5) Goetz' Diploma-Optiker of 1924 from the Optikerschule of Jena, (6) Goetz' Master certificate in Optiker handwerk of 1924(7) Goetz' consulting room in Alfred Nott optometrists of Collins Street Melbourne c 1950s (2 copies) and (8) scleral contact lenses and case belonging to Goetz
Historical Significance:
These are photographs of material held by Goetz' daughter. Ernst Goetz (1903-1979) was born in Switzerland where he trained as an optician apprentice. He then studied for his Diploma Optiker in Jena and obtained his Optiker Master certificate in the same year. He migrated to Melbourne in 1924 as a representative of Carl Zeiss to promote Zeiss haptic contact lenses, Zeiss spectacle magnifiers and Zeiss instruments. He was employed as an optometrist by Alfred Nott in Collins Street in 1926 and later acquired the firm. He fitted contact lenses and provided low vision aids to patients referred to him by ophthalmologists and was the first Australian optometrist to fit contact lenses. He did so in 1930 (see Cat 870) and probably earlier in 1925 or 1926. See profile of Goetz by Wolf Gartner Clin Exp Optom 2008 91(6) and also on this website under the tab 'People who made history'.
How Acquired:
Donated by Barry Cole
Condition:
Fair. The quality of printing is poor
Location:
Archive office. Pamphlet and ephemera filing cabinet. Drawer 2