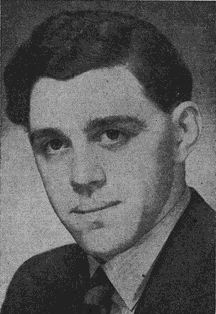 A brilliant student (Biographical note of John Nathan, first Diplomate of the Australian College of Optometry)
Sub-Category:
Biographical notes, obituary
Year Of Publication/Manufacture:
1945
Time Period:
1940 to 1999
Place Of Publication/Manufacture:
Sydney
Publisher/Manufacturer:
The Australasian Journal of Optometry
Description Of Item:
Photocopy of pages 281 and 282 of the June 30 1945 issue of the Australasian Journal of Optometry reporting the graduation of John Nathan, with 'first place in order of merit'. The article has a contemporaneous photograph of John Nathan and a description of his results in the course, especially the BSc subjects he studied. Also included is a clipping from The Victoria Golf Club Newsletter remarking on John Nathan's art exhibition in 2008 and some of his other achievements.
Historical Significance:
John Nathan was the first student to be awarded the diploma of Licentiate of Optometric Science by the Australian College of Optometry in 1945. See Cat No 20. He subsequently was Clinic Director 1947 - 1949, Director of Studies 1950 to 1964 and the third President of the College from 1970 to1978. He taught as a highly respected part time teacher for over 30 years and was one of the team of three who started research in the Victorian College of Optometry in 1961. He completed a BSc degree at the end of 1945 and a Master of Applied Science in 1964. He was awarded an honorary DSc degree by the University of Melbourne in 1994. See Cat Nos 1, 7 and 20.
Location:
Archive office. Pamphlet and ephemera filing cabinet. Drawer 2