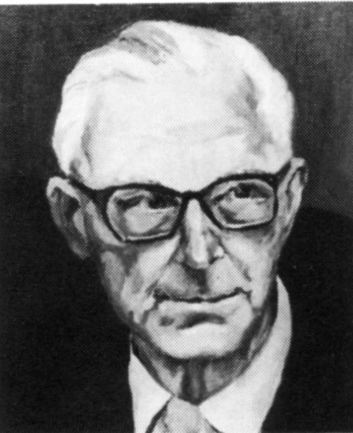 Letter to optometrists dated June 1 1971 seeking material for the Cyril W Kett Museum
Sub-Category:
Letter, notes, memos
Institution:
Jean S Colledge
Year Of Publication/Manufacture:
1971
Time Period:
1940 to 1999
Place Of Publication/Manufacture:
Melbourne
Publisher/Manufacturer:
Victorian College of Optometry
Description Of Item:
Letter on Victorian College of Optometry letterhead dated June 1 1971 to 'Dear Optometrist' signed by Jean S Colledge, Secretary to Council, advising that the Council has established a museum to honour the late Cyril W Kett and seeking donations of instruments, equipment, lenses, frames, books, documents, catlologues and photographs, bundled with (1) a list of the optometrists to whom the letter was sent annotated in pencil with the responses from some of the optometrists, including that of Ernest Jabara, who is recorded as saying he doesn't want the history written, (2) a letter dated May 13 1971 from optometrist Brian Flynn to Jean Colledge covering a draft of the above letter and (3) a number of letters in response
Historical Significance:
This records that Council had decided in 1971 to name the museum in honour of C W Kett, who died that year. Cyril Woodford Kett FBOA Higher Diploma FSMC (1890 - 1971) was one of the five people who signed the VCO Articles of Association in 1939. He was a councillor of the VCO from 1939 to 1970 and first Vice President 1944 to 1947. He was made an honorary life member of the College in 1954. The papers record that Michael Aitken and Brian Flynn were the archivists at the time.
How Acquired:
Record of VCO
Location:
Archive office. Pamphlet and ephemera filing cabinet. Drawer 2