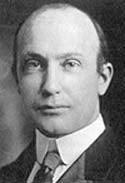 Sub-Category:
Book of historical note
Author:
WOODWORTH Robert S, SCHLOSBERG Harold
Year Of Publication/Manufacture:
1954
Time Period:
1940 to 1999
Place Of Publication/Manufacture:
London
Publisher/Manufacturer:
Methuen and Co Ltd
Description Of Item:
Navy blue cloth covers, 948 pages including indices of authors (with bibliographic details of references cited) and subjects, numerous black and white illustrations in text. 26 Chapters covering reaction time. association, attention, emotion, psychophyical methodology, cutaneous, and chemical senses, audition, vision (5 chapters), learning, memory and problem solving
Historical Significance:
This is one of the classic books of experimental psychology of the mid 20thC. It was used by Professor Barry Cole when he did his studies of psycholoigy for his BSc degree in the early 1950s. Robert Sessions Woodworth (1869-1962) was an influential American academic psychologist of the first half of the twentieth century. His textbook Psychology: A study of mental life, which appeared first in 1921, went through many editions and was the first introduction to psychology for generations of undergraduate students. His 1938 textbook of Experimental Psychology was scarcely less influential, especially in the 1954 2nd edition, written with Harold H. Schlosberg. During World War One, Woodworth created the Woodworth Personal Data Survey (WPDS), which has been called the first personality test. The WPDS was designed to identify new recruits who were likely to suffer "shell shock" while fighting overseas. Although the test was designed too late for it to be used operationally, the test was highly influential in the development of later personality inventories.
How Acquired:
Donated by Barry L Cole, foundation professor of optometry, University of Melbourne and Director of the College 1964-1998.
Condition:
Good: cover is marked
Location:
Archive room. East wall. Books of historical note